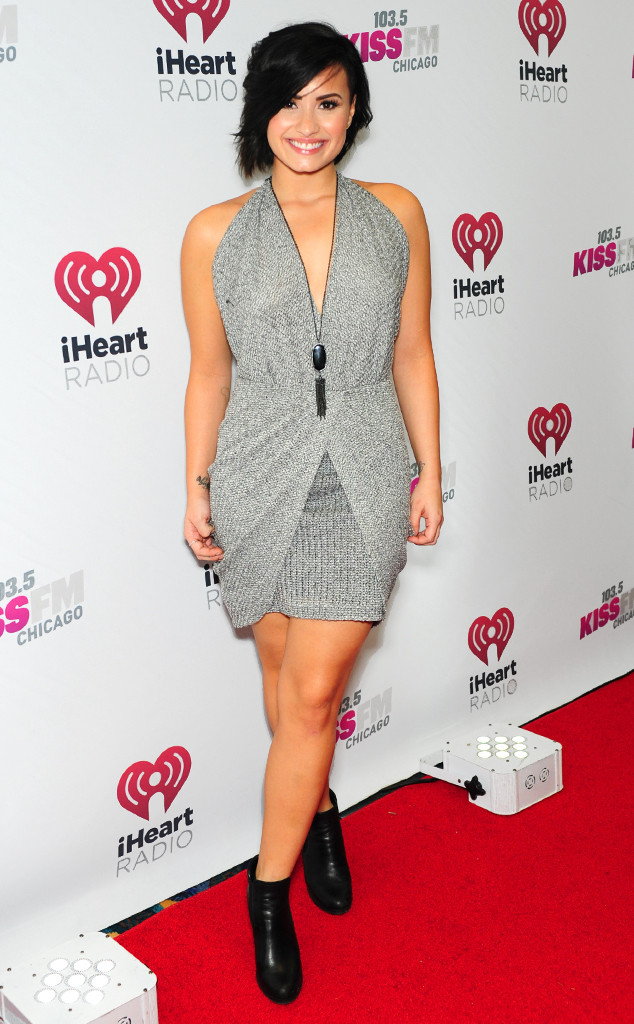 Timothy Hiatt/Getty Images for iHeartMedia
Well, we certainly never expected this much back and forth over a "vagina tattoo."
Demi Lovato has fired back at a tattoo artist Ashley McMullen, who slammed the singer on Instagram after Lovato revealed earlier this month that she had her "vagina tattoo" on her forearm covered up with a rose.
"Bye bye and hello .. Thank you SO MUCH to my brother @GEESPOTAT2... It looks beaaauutiful and I LOVE it!! #RIPvaginatattoo #kidsdontdodrugs," she captioned the pic of her fresh new ink.
McMullen originally inked the singer back when she was a teenager and clearly, she was upset over Demi's choice to cover the tat as she took to Instagram to accuse Lovato of being a "drunk ass" who never paid for the initial ink (for the record, Demi, who has been more than open about her struggles with substance abuse, hinted in her original tweet that she was not in a sober state of mind when she got the "vagina" tat).