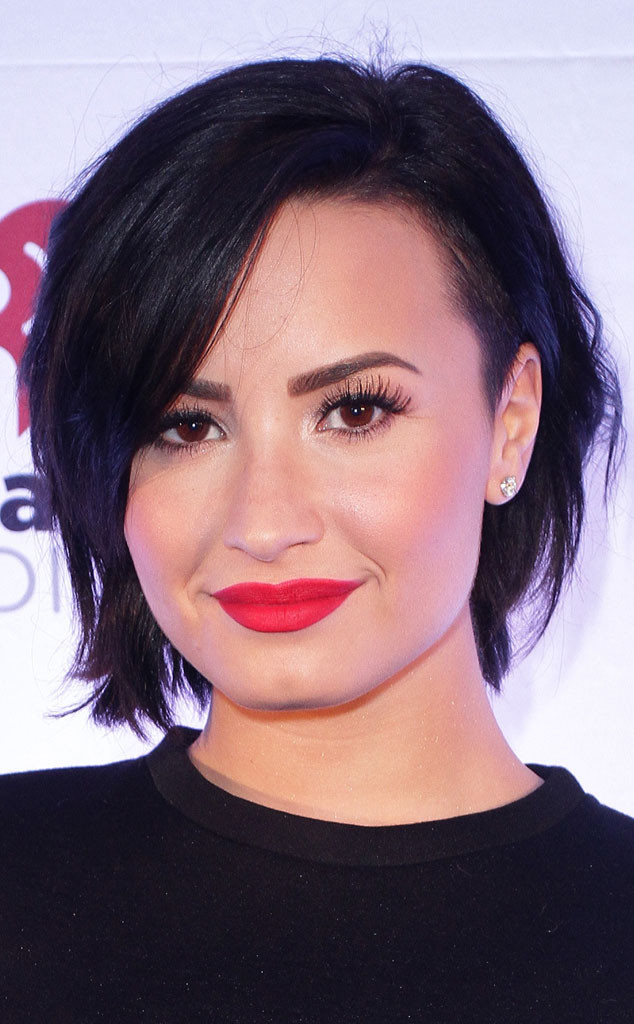 Getty Images
Holy moly, grab yourself a seat because there's a whole lotta shade up in here.
Remember when Demi Lovato recently gushed about getting a "vagina tattoo" covered up?
The "Neon Lights" singer once had lips tattooed onto her forearm, but she wasn't a fan of the way they looked so she uploaded a new photo to her Instagram earlier this month to show that she covered it up with a large rose! "Bye bye and hello .. Thank you SO MUCH to my brother @GEESPOTAT2... It looks beaaauutiful and I LOVE it!! #RIPvaginatattoo #kidsdontdodrugs," she captioned the pic.
Well, you know who wasn't happy about that? A woman claiming to be the original tattoo artist, Ashley McMullen. And she wasn't afraid to call out the singer with some claims on social media.
Ashley took to Instagram to comment on a pic of Demi's new tattoo and claimed the star did not pay for the original ink (though she also claims that she "did it for free.") "Cool post @ddlovato, thanks for getting the tattoo covered up I did for free that you specifically asked for. Not to mention you didn't even have the courtesy to offer me any money in the first place."
She continued, "You pissed all over our toilet seat and you made a fool of yourself. What a shame that people look up to you. The tattoo you covered it with kinda sucks too. Looks like you might forever be a goon." She added loads of hashtags to fuel to the fire, including, "#demilovato #scumbag #turd #claimstobesober #drankallthebeer #peepeetoiletseat #yousuck"
In another comment she posted, Ashley wrote, in part, "It's a really nice example to people your setting saying to not do drugs, but honestly you were acting like a full time slob...You never even gave me a shout out when I dealt with your drunk ass."
Now, could Demi have completely ignored this massive diss and chosen to move on with her life? Of course, but she didn't, and we kinda love her for it.
Instead of responding with a few words of her own, Lovato kept what appears to be her response to a nice illustration via emojis.