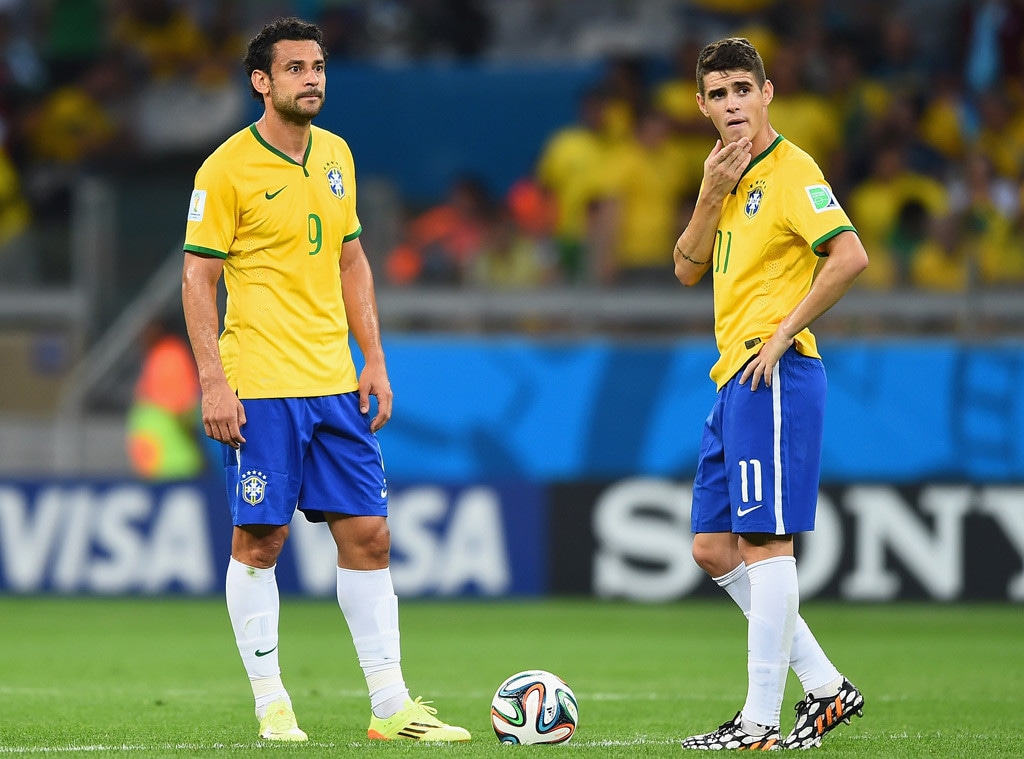 Laurence Griffiths/Getty Images
Well. That game escalated quickly.
The Brazil-Germany World Cup semi-finals game is still going on, but the host country is already down 6-0. Six goals. Germany scored five goals in the first half, one right after the other, and they already scored again in the second half! (And who knows how many goals Germany will score by the time this story goes live?! Right now, it's 6-0). Soccer fans know that having six goals total in a game is kind of unusual, but having six goals from one team, and all unanswered?!
Basically: daaamn.
And obviously, Brazil fans are losing their minds. Crying. Sobbing. Staring off into space in disbelief. And since Brazil is hosting this whole shindig, the stadium is full of fans sporting yellow and green. 
And it's not a pretty picture right now in the crowd right now:
The emotional stability of the entire country of Brazil summed up with this one Vine.
TASSO MARCELO/AFP/Getty Images
Praying is probably the only option left at this point.
At least the giant hat can hide the tears.
Laurence Griffiths/Getty Images
Brazil head coach Luiz Felipe Scolari sort of doesn't know what the hell to do.
Hold on to that dream, sir. Hold on.
Uhhh...what just happened?
Aw, girl. Don't mess up that face paint.
Utter disbelief.
Even Christ the Redeemer has had enough of this bull:
Meanwhile, Germany fans are all like:
JOHN MACDOUGALL/AFP/Getty Images
Of course, Brazil could stage an epic comeback in the second half, so let's not count them out yet. But they'd better figure things out. And fast.
Follow all the excitement of the World Cup Russia 2018 on Telemundo Deportes: Copa Mundial de Fútbol Rusia 2018