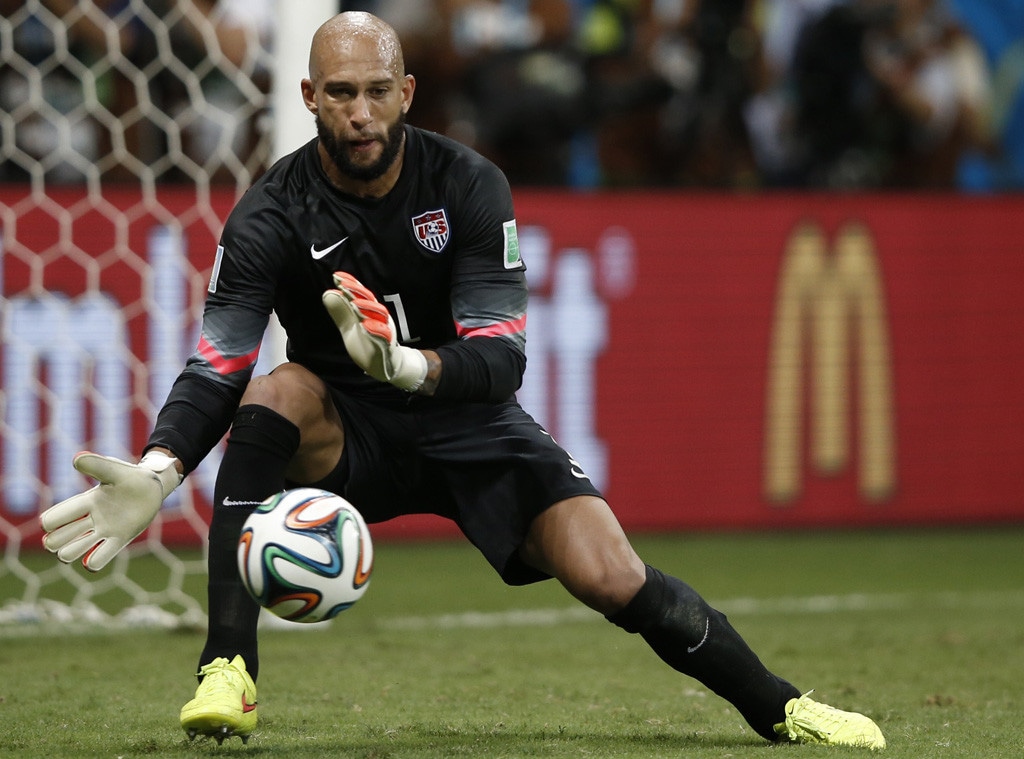 ADRIAN DENNIS/AFP/Getty Images
Well, we lost.
After defying expectations and getting out of the Group of Death, the United States World Cup team fell to Belgium 2-1 in an overtime game so intense that everyone basically held their breath for longer than what's probably healthy.
And while we mourn our World Cup dreams of victory being dashed to pieces, we can also take this time to honor the U.S. goalkeeper Tim "Basically a Human Brick Wall" Howard, who was positively superhuman in Tuesday's game. He made some incredible saves to keep America in the game, and for a while there it seemed that he was the only player doing his job!
When the dust settled, he had 16 saves, which was the most in any World Cup game since 1966.
And thus, a true American hero was born:
I just tried to follow Tim Howard on twitter. Got blocked.

? Brent Celek (@BrentCelek) July 1, 2014
And when you saw only one set of footprints, it was then that Tim Howard carried your sorry asses. #BELvsUSA

? shauna (@goldengateblond) July 1, 2014
Watching Tim Howard cry after that game is like watching your dad cry after he saved your entire family from a burning building.

? Alex Jinglejangle (@alexjinglejangl) July 1, 2014
So even though most Americans are feeling like this:
Just remember that we have Tim Howard:
Want to watch all 16 saves in rapid succession? Of course you do:
Thank you, Timmy. Can we call you Timmy? Or will you just go by True American Hero for Life from now on?