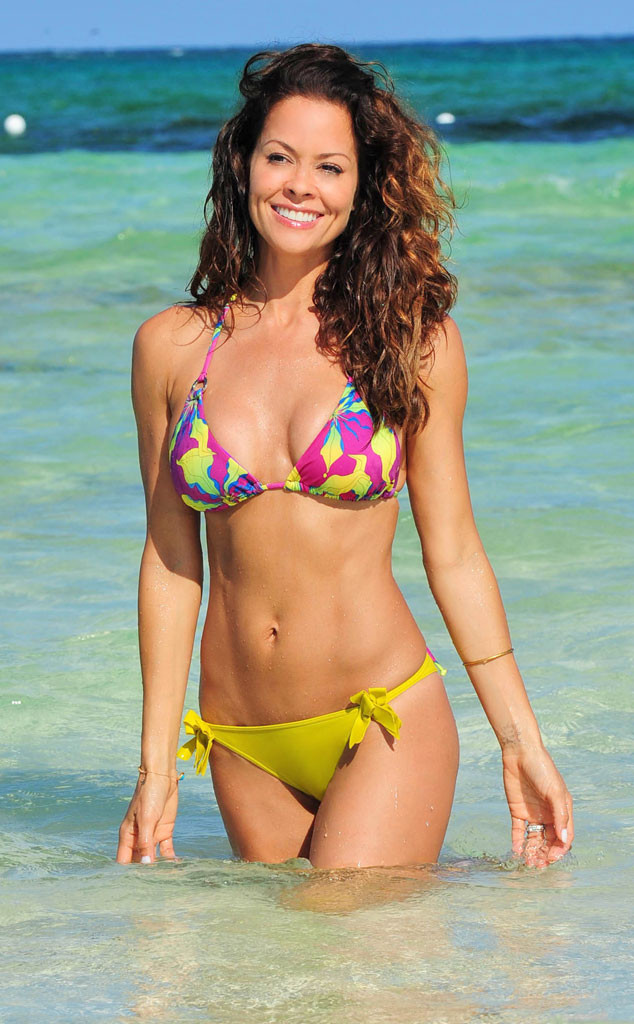 Michael Simon/startraksphoto.com
Brooke Burke-Charvet knows what it takes to stay in shape.
Not only does the superfit mother of four have a fabulous figure, but she's also a fitness instructor, who practices what she preaches. And if you're looking to get in shape for bikini season, well, she's got all the advice you need.
"It's gotta happen year-round," the brunette beauty told E! News while promoting her partnership with Popsicle. "Everybody's trying to cram in the bikini quick fix, but I don't do things necessarily different in summer time...My only tips would be to mix it up. I think every person you work out with and every class has something different to offer you. I teach a class in Malibu where the concept is just working to fatigue and working to your own burn and working kind of past that...I started doing Soul Cycle for the first time. I'm probably the last one who's tried it. I love it…and I always say eat more and eat often when you're trying to get into your best shape. I think it's really important to never skip meals and even add in a few small smart meals."