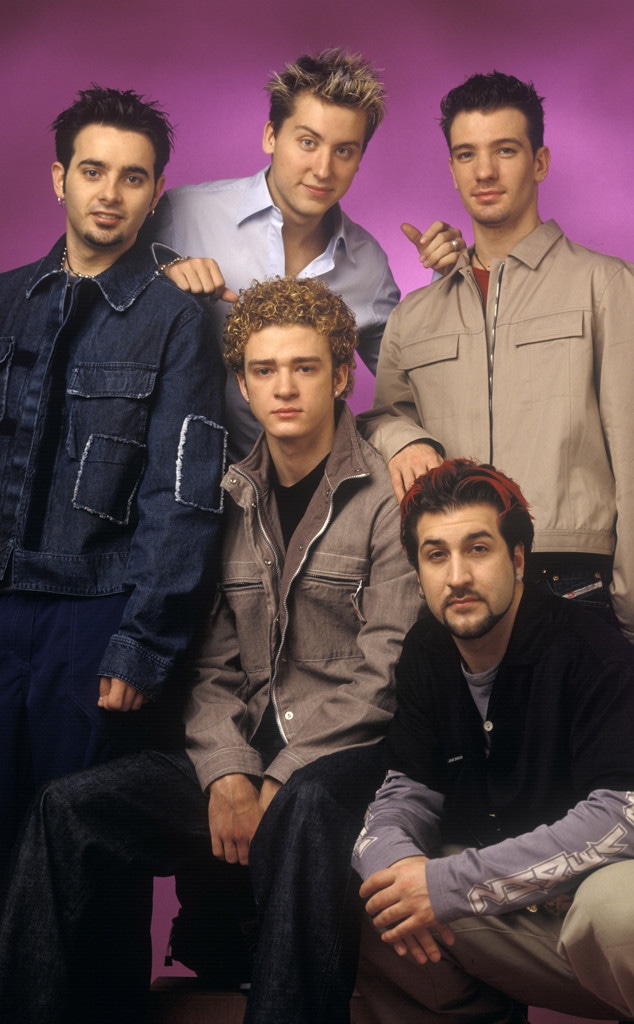 L. Busacca/WireImage
We have never wanted rumors to be true more than on this day.
In case you missed the news this morning, 'N Sync—Justin Timberlake, J.C. Chasez, Lance Bass, Joey Fatone and Chris Kirkpatrick—will reportedly be reuniting for a special performance at the 2013 MTV Video Music Awards on Sunday. This will be the first time since the 2003 Grammys that 'N Sync will be onstage together for a televised performance.
Now, our reaction to this news cannot be expressed in words. We've tried to describe it, but there aren't enough adjectives that truly capture how much our hearts and brains metaphorically exploded with joy when we found out that in less than a week, we might be seeing 'N Sync singing and hopefully dancing together again. So here is our reaction to the news, told in the only way we know how: 'N Sync GIFs.
Is this just an excuse to unearth old footage of the fabulous five? As Lana Kane on Archer would say: "Yuuuuuup!"
1. Disbelief: Another 'N Sync reunion rumor? Please. Our hearts can't take it anymore.
2. Cautious Optimism: Wait, this might actually be happening?
3. Excitement: That rumor seems kind of legit! Must research more. Bye, responsibilities. We need to look into this.
4. Overload of Emotion: If this happens, our flailing will be uncontrollable and unstoppable.
5. General Fangirling: Watch all the old concert performances! Listen to all the hits! Break out into all the dance moves!
6. Spiraling Into Never-Ending Nostalgic Black Hole: We've been watching old TRL appearances for over an hour and we don't know how to get out. Don't send help, though. We're good.
7. Hoping Against Hope: Please let this be true. We want to be surprised, but we think we would rather know now to avoid heartbreak if this doesn't happen.
8. Lashing Out as a Defense Mechanism: We bet this is all Timberlake's fault if this falls through! Doesn't he know how much we need this to happen?!
9. Reality Check: We are not 14 anymore. It might be time to reassess how we spent the past two hours of our life.
10. Screw It, Back to Fangirling: Whatever, Sunday will be the best day ever if we see the boys busting out moves or even just standing there singing together. Glitter-covered rainbows will shoot out of their mouths and we will be drenched in the warmth that is their vocal talent. And we will be saved.
And here are more GIFs, just 'cause:
How did you react when you heard the news that 'N Sync might get back together again, even if it's for just one night?