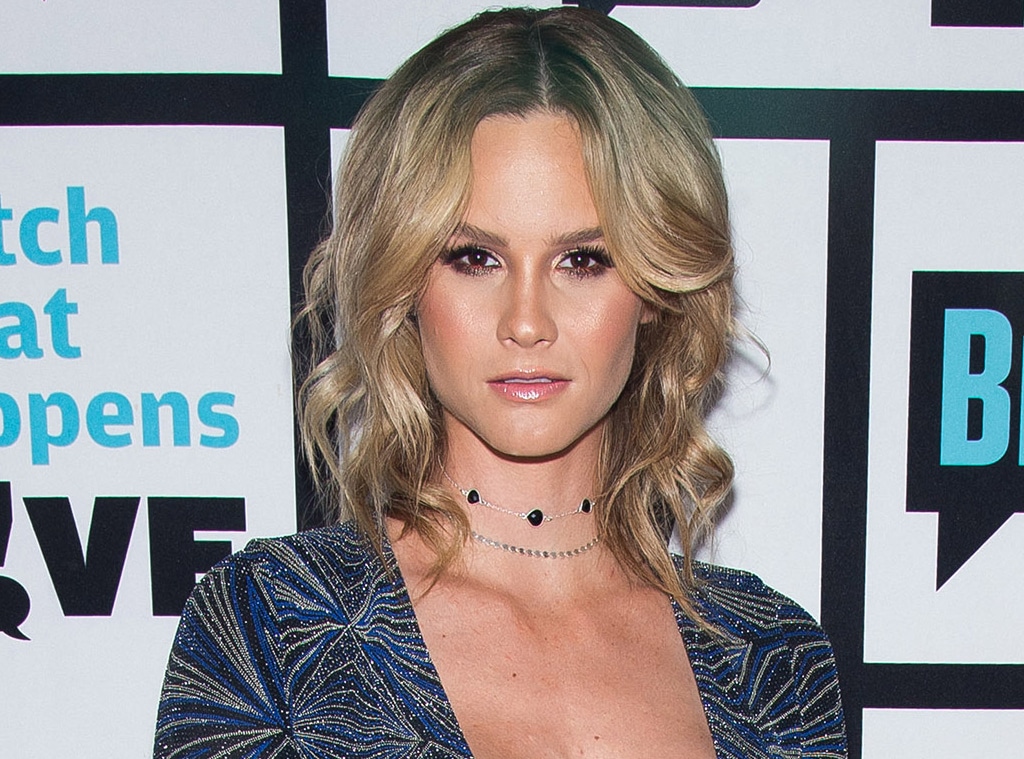 Charles Sykes/Bravo/NBCU Photo Bank/NBCUniversal via Getty Images
Meghan King Edmonds has tested positive for coronavirus.
The reality TV personality shared her health update with a series of Instagram Stories on Sunday, Nov. 15. In her posts, Meghan revealed when she believed she contracted COVID-19.
She pointed out that her three kids, Aspen King Edmonds, 3, Hart Edmonds, 2, and Hayes Edmonds, 2, appear to be doing just fine. During this time, however, they are staying with her ex, Jim Edmonds, as she quarantines.
"I have been safe while traveling but I had an exchange on Tuesday where I did not protect myself and this is when I had to have been infected," the Real Housewives of Orange County star captioned her post. "I have been safe with distancing and masks since Tuesday including when I went to dinner solo and stayed distant and wore a mask at Hayes's soccer."
Meghan didn't disclose any other information regarding the encounter she had earlier this week.
"My kids have been at their father's but Hayes will quarantine due to brief (1 hour) proximity to me," she continued. "I have contacted everyone and will isolate for 10 days minimum per CDC guidelines."
The star added, "My children will have to stay with my parents as they cannot stay at my house while I'm sick."
Meghan shared that some of her COVID-19 symptoms have included, "extreme exhaustion, sneezing, a mild cough, and diarrhea." 
Watch:
Justin Bieber, Katy Perry & More React to Coronavirus
In one Instagram Story, the Bravolebrity mentioned that she had been "directly exposed multiple times" in the past and never tested positive. But as she put it, "This was the time that got me."
Last week, Meghan traveled to Miami, Fla. where she enjoyed a "girl's getaway." However, she reassured her followers that "no one" from her trip "is sick." She also posted a photo of her carrying Hart two days ago and shared an image of her and Hayes cuddling on Saturday, Nov. 14. 
Meghan's COVID-19 diagnosis comes seven months after Jim tested positive. The former MLB player shared the news on Instagram Stories in April and revealed that he also tested positive for pneumonia.
"Hey, y'all, what's up. I just wanted to drop a quick note. I appreciate everyone who has said well wishes and wished me the best. I did test positive for pneumonia, and I did get a test positive for the virus," he said at the time, per Bravo's website. "I am completely symptom-free now and doing really well."
"Thank god I quarantined myself and listened to what everyone said and kept our curve at my house flattened," he continued. "My daughter has been tested. She is waiting for her results, but she is symptom-free. So we're all doing really well here."
Jim did have to go to the hospital but was released a day later. He has since recovered.
Meghan and Jim filed for divorce last October after five years of marriage. Since breaking up, the former couple has moved on. Meghan is dating entrepreneur Christian Schauf, while the retired athlete has been linked with Kortnie O'Connor.