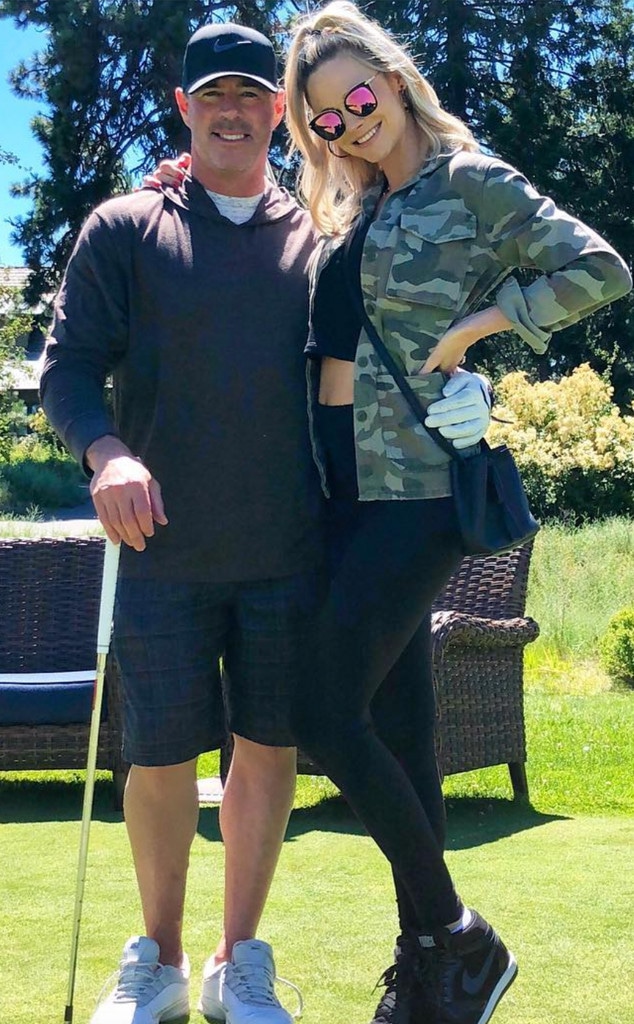 Instagram
Meghan King Edmonds and Jim Edmonds' divorce is at a standstill over ongoing disagreements regarding their prenuptial agreement. 
E! News has learned that the former Real Housewives of Orange County star is contesting its terms and the spousal support she'd receive from the retired baseball player. However, a rep for Jim is confident that Meghan's requests will be denied. 
"Jim's prenuptial agreement is valid, enforceable and generous for a five-year marriage, and we fully expect it to be upheld," Steve Honig tells E! News exclusively. "Despite any claims being made, both Meghan and her attorney at the time reviewed the agreement several weeks before the wedding and everyone involved agreed to the terms."
"Meghan herself has publicly explained the agreement was done at her urging because she didn't want Jim's family to think she was trying to take his money," he adds. 
The mom-of-three openly discussed the matter throughout her time starring on the Bravo reality TV series and explained why she was so adamant about moving forward with a prenup. 
"Way before we ever got engaged," Meghan recalled to viewers, "I suggested him getting a prenup to protect his feelings about our marriage, about where my heart is coming from. And honestly, a big part of the reason, totally aside from the whole marriage thing, why I wanted it is to protect the children because I never wanted the children's mothers or the children to think that me as their step mom or as this new person in their life was going to take things from them."
Jim, 49, has four kids of his own from previous relationships. He and Meghan welcomed three kids, daughter Aspen and twin boys Hart and Hayes, during their marriage. They split custody 50-50. 
Watch:
Meghan King Edmonds Breaks Silence Amid Jim's Cheating Scandal
Additionally, Jim's rep says he's paying Meghan "more than three times" the amount of child support that's been suggested by the court and continues to foot the bill for many of her living expenses. 
"He is letting her live in one of his homes in St. Louis and is paying the mortgage and all the bills for that house. He gives her money for her fulltime nanny and housekeeper. He pays for practically every single expense related to the children. And, if that wasn't enough, he pays half the rent on her Los Angeles beach house. Jim has been beyond generous to Meghan and provides full financial support for his children," the rep asserts. 
Meghan tells E! News in response, "I'm looking forward to putting this behind me amicably and I don't wish to discuss the private details of my divorce at this time."
In an Instagram comment shared by Meghan and captured by tabloids last month, she shot down one follower's claim that she's received "serious child support" from her estranged husband. 
"Girl I have a career thank you very much!" she wrote back. "That child support is not buying me gold and baubles. It barely pays for groceries for my tribe!"