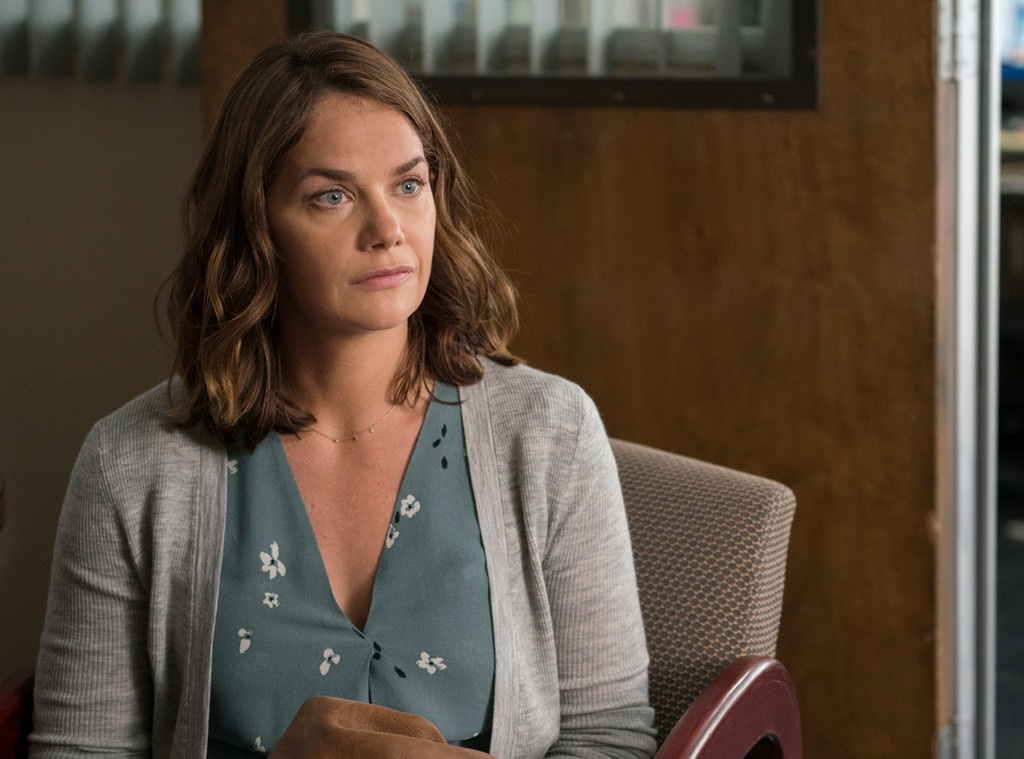 Showtime
There are two sides to every story—and Ruth Wilson is ready to share hers.
The actress is fully aware of how invested people are in her mysterious departure from The Affair. In 2018, fans of the Showtime series were shocked to learn the Golden Globe winner wouldn't return to the series to play Alison Lockhart.
And ever since Ruth has remained private about details surrounding her surprising exit. However, in a recent interview with Stylist, the 38-year-old star gave a rare update about The Affair and explained why she's been adamant on keeping specifics to herself.
"The reason I haven't gone into The Affair is that I haven't worked out how to discuss it," she said in a new issue of the magazine, in which she's the cover star. "There's a lot of noise and anger surrounding it, and really the power rests with me to choose how I discuss my life and my experiences."
While the actress didn't dive into explicit detail, Ruth pointed out that she had to fight for herself while on the show. As she explained, "What's important to say is that I did speak up. I did have a voice. I did stand up for myself."
"There was a situation on The Affair where things didn't feel right," she continued, "and I dealt with them, and I managed to protect myself."
Watch:
7 of the Most Shocking TV Exits Ever
She added, per The Hollywood Reporter, "It was before #MeToo and before Harvey Weinstein—and yet my instincts were very clear and strong about what I felt was wrong, about what was going on, and what I didn't feel safe about."
During Ruth's departure in 2018, reports suggested she left due to a pay disparity between her and co-star Dominic West and a toxic work environment. However, she shut down those rumors in an interview with The New York Times.
"It isn't about pay parity, and it wasn't about other jobs," she mentioned at the time. "But I'm not really allowed to talk about it."
"There is a much bigger story," Ruth hinted, adding that the publication should reach out to series co-creator Sarah Treem.
Following the star's interview, Sarah released a statement that not only touched on Ruth's exit but her character's fate: "The character of Allison had run its course. By completing her arc this season, the consequences of her death will lead to compelling storylines for our final season."
In December 2019, a month after The Affair officially ended, THR reported Ruth and others allegedly experienced "inappropriate behavior" on set.
Showtime responded to the accusations in a statement to People, saying, "When confronted with a report of inappropriate behavior involving anyone within our offices or productions, we immediately initiate a process overseen by our compliance team in the case of our own shows, or in the case of series we license from others, we collaborate closely with the relevant production studio. In the instances that THR is referencing, appropriate and decisive action was taken."
While Ruth left the Showtime series, she didn't completely say goodbye to television. The actress is starring in the new HBO show, His Dark Materials.