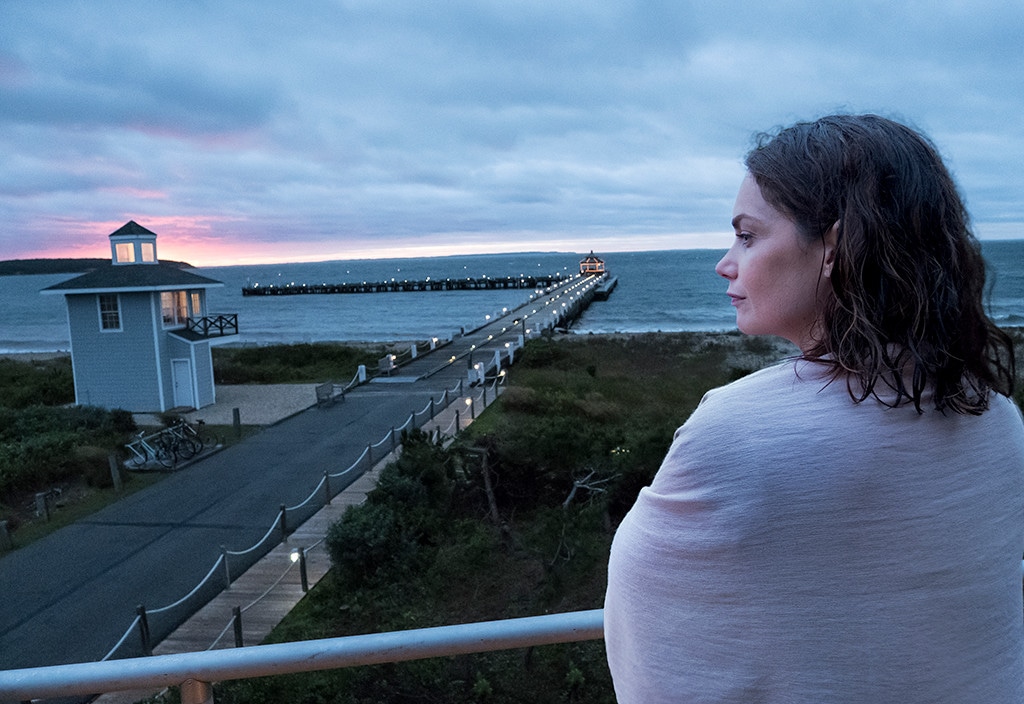 Showtime
Television is rife with mysteries, but they're usually scripted and in front of the camera, a TV mystery about behind-the-scenes drama doesn't happen every day. But, sometimes they do, and usually the story comes out. However, there have been a few instances where whatever the reason for a feud or exit remained hidden. The latest TV mystery—what happened with Ruth Wilson and her exit from The Affair—still remains a secret.
Warning, spoilers follow for The Affair.
Wilson's character, Alison Bailey, was killed during season four. Wilson, who was vocal about her desire for pay equality earlier in 2018, played a central character on the Showtime drama about the intersecting lives of two couples. The on-screen death happened on August 5. In an interview with The Hollywood Reporter, series co-creator Sarah Treem said Wilson "wanted to leave the show."
"That was a request, so that was decided basically before we started writing. It wasn't a discovery of any kind. That was very deliberate. And actually, we shot all of her work first. Her whole storyline was shot before we shot anything else," Treem said.
However, during an interview on CBS This Morning, Wilson said she was not allowed to talk about why she left the show. She told Gayle King she did not complain to the network about pay parity. She reiterated all that in a New York Times interview.
"It isn't about pay parity, and it wasn't about other jobs," she said. "But I'm not really allowed to talk about it."
In the Times profile, Wilson said, "There is a much bigger story," and encouraged the reporter to contact Treem. Treem released a statement echoing what she and Showtime previously said. "The character of Allison had run its course," Treem said. "By completing her arc this season, the consequences of her death will lead to compelling story lines for our final season."
So…what happened here remains a secret, just like a few other rumored mysterious feuds in the TV world. Take The Good Wife, for example.
Julianna Margulies and Archie Panjabi starred opposite each other for six seasons of The Good Wife (Panjabi left at the end of six, the show ran for seven), playing one-time best friends Alicia Florrick and Kalinda Sharma. The characters had a falling out on screen (Alicia found out Kalinda had previously slept with her husband before they were friends), but slowly started repairing their friendship…until suddenly they stopped. The last scene Margulies and Panjabi shared together was in season four. The characters, whose relationship was a favorite of fans, interacted via phone calls, but the two were not on screen together until Panjabi's last episode…except they weren't actually together. Alicia and Kalinda assembled for a final drink together where they sort of made peace with their past. The scene, which delighted fans, was faked. It was done via CGI.
The cast was tight-lipped about the whole CGI scene and rumored feud in general. Margulies eventually addressed the feud rumors publicly. "Right, I've heard about [the feud]. Who says that? It's totally gossip. I heard that question had been asked to Robert King. There's no story there, sorry… I actually had heard [that rumor] and I feel that it has been talked about and answered. I feel people just like to have gossip or make something into something that isn't there. There's no animosity on my part. It's a shame, because I wonder if it was two men, when one finds out that he f--ked his best friend's wife, if it would get that same attention, you know what I mean?"
Margulies also said the final Alicia-Kalinda scene was shot the way it was because that's how Robert King wanted to do it, and Panjabi was shooting The Fall. "It was shot the way Robert wanted to shoot it, and the storyline, too," she said. "I went along with whatever Robert asked me to do and I did it happily."
Panjabi responded on Twitter, noting The Fall wasn't in production at the time and she was in New York ready to film their final scene.
The Good Wife ended the year after Panjabi's exit and the rumored feud remains just that, a rumored mystery.
Stars who didn't get along is nothing new to TV. During The X-Files' original run, Gillian Anderson and David Duchovny were rumored to not be the best of friends they appear to be now. When the show was on in the 1990s, the two had quite a bit of tension over…hair? Maybe?
Anderson and Duchovny appeared on Jimmy Kimmel Live in 2016 to promote the first revival season and touched on their past animosity.
"My hair gets very frizzy…It takes forever. Between every single take, they'd have to stand there and blow-dry my hair again and things take a long time," Anderson said.
"And I got pissed at that?" Duchovny asked."Well, I think it added to the tension," she said. "The fact I took so long—is that anything to do with it?"
"Kind of makes me sound like an a--hole," Duchovny said.
Like The X-Files' Mulder and Scully, another will-they-won't-they investigative duo was rumored to not be the best of friends: Castle's Nathan Fillion and Stana Katic. Toward the end of season eight, ABC announced Katic and Tamala Jones would be leaving the show due to budget constraints.
"Kate Beckett has been a beloved character on our hit series Castle for the past eight years. We are grateful for Stana Katic's talent and dedication to the series and we hope to continue our relationship," the network said in a statement. "Tamala Jones has also been an integral part of the series and we are grateful she was a part of Castle."
Castle had yet to be renewed for a ninth season—and wasn't. However, according to The Hollywood Reporter, Katic was unhappy on the series and had clashed with Fillion.
Were there any clashes? And if so, what caused these rumored clashes? This, and the other clashes, are a mystery for Beckett and Castle to unravel...Oh, wait...