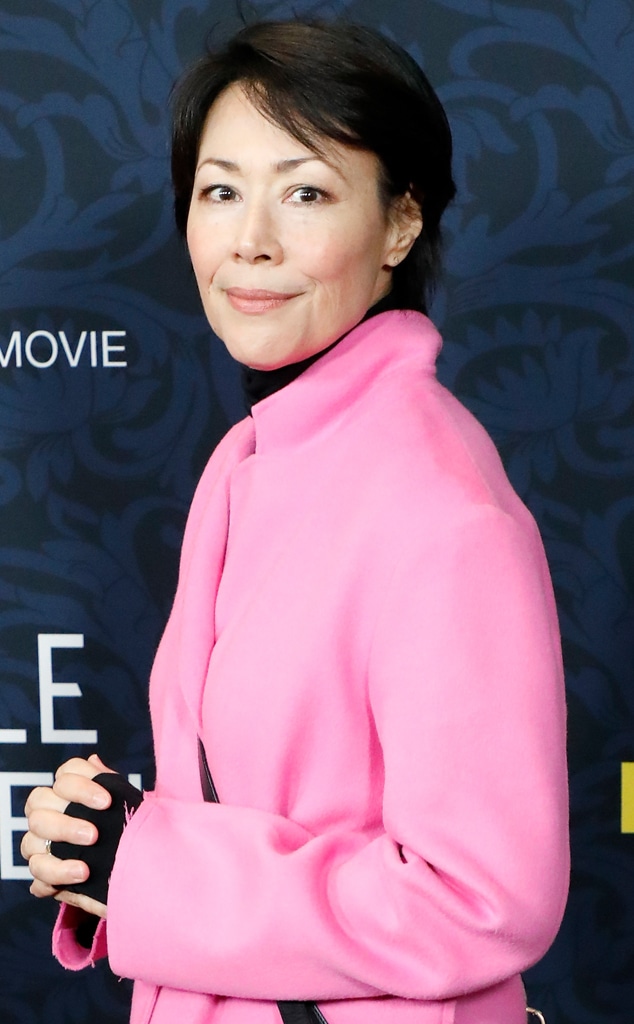 Taylor Hill/WireImage
They say time heals all wounds, but eight years have passed since Ann Curry left the Today show and she says she still "hurts really deeply."
In a new interview with Elle, the journalist explains this pain is partly because, even after all these years, she doesn't "really understand" the show's decision to remove her from the co-host position in 2012. "I know I did nothing wrong. I know I was good at my job," she reasons. 
When Curry's Today co-host Matt Lauer was fired from the show for inappropriate sexual behavior in 2017, Curry said that she was aware of his alleged actions and had informed management.
Now, she says of that conversation, "I was in a position where, as a reporter, I was unable to talk about it. I was asked, 'Please keep this to yourself.' I kept that confidence, as I should have. That was tough."
She was moved from her role as co-host to news anchor for Today, in addition to an international and national correspondent for NBC News. In 2015, Curry parted ways with NBC entirely.
And though there was speculation that Curry was removed by executives to protect Lauer, she says she doesn't know if her alleged conversations with the management played a role in her departure.
"If I had known what was happening in the back rooms of power, then I would know. I obviously was not in those rooms. I think that many people have guessed why [I was replaced], but I've held myself back," she shares, adding, "I've asked people why, and I haven't gotten a good answer."
For this reason, Curry has avoided pointing fingers at Lauer or others involved in the controversy, even if it means putting aside her feelings.
Watch:
Kathie Lee Gifford Reveals Hardest Part of Leaving "TODAY"
"The bottom line is that it still hurts. It honestly hurts really deeply, because I really think I did nothing wrong. But in spite of the pain of it, which still lingers, I know that I contributed to some people suffering less. But I tell you, it was tough," she shares. "It was hard to walk that line, to not add more [suffering]. Boy, oh boy, was it tough."
Luckily, the newscaster is able to say she has "no regrets" over the way she conducted herself throughout the one year she served as Today's co-host. Curry shares, "And I'm very proud, in spite of everything, of all the work I was able to achieve."
E! News has reached out to Today for comment. 
In a previous statement, NBC reported that they found "no evidence indicating that any NBC News or Today Show leadership, News HR or others in positions of authority in the News Division received any complaints about Lauer's workplace behavior prior to November 27, 2017." 
The statement continued in part, "Current and former members of NBC News and Today Show leadership, as well as News HR, stated that they had never received a complaint about inappropriate workplace behavior by Lauer, and we did not find any contrary evidence."
(E! and NBC News are both members of the NBCUniversal family.)