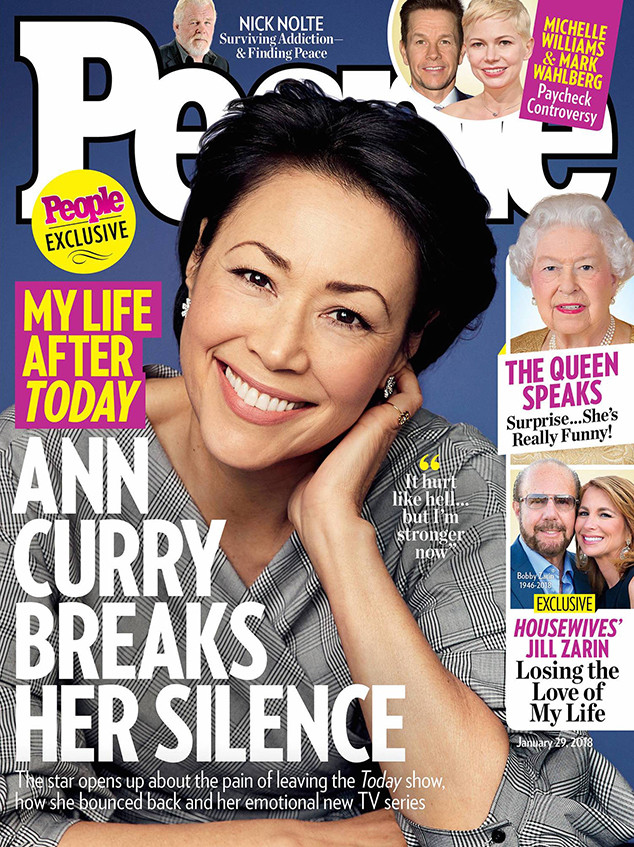 People
Today, Ann Curry is doing better than ever.
It's been five years since the journalist left NBC's Today, and now, for the first time ever, she's finally ready to talk about it. "It hurt like hell...but I'm stronger now," she says in People's Jan. 29 issue, on newsstands Friday. Curry, who reportedly lacked "chemistry" with Matt Lauer, is not bitter about her exit. "I'm not going to say it wasn't hard," she admits. "But I had to let go."
Curry says she eventually learned to look for life lessons in every experience, "no matter how bad," by embracing them with "arms wide open." Do that, she says, and "that's when you rise."