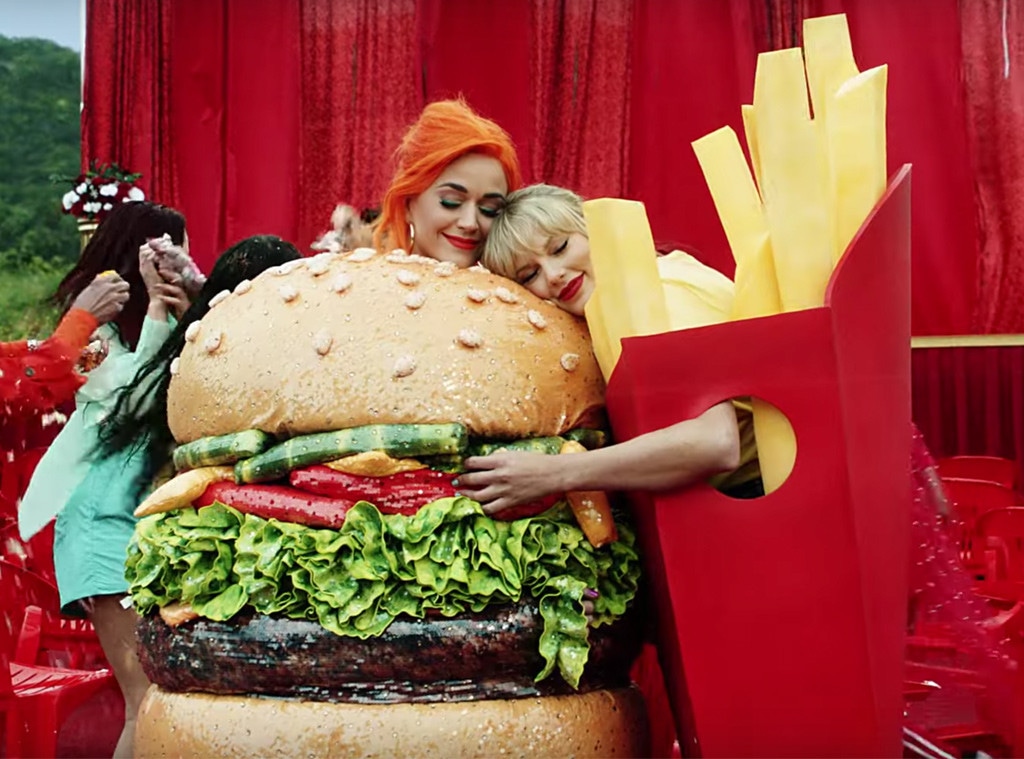 YouTube
You need to calm down after hearing this fan theory about Taylor Swift and Katy Perry. 
During Friday's episode of Capital Breakfast With Roman Kemp, Sian Welby brought up a rumor that the singers are ninth cousins. 
"Well, we fight like cousins," the "Firework" star, who was a guest on the show, replied.
While Perry made it clear the theory is only "fan fic," Roman Kemp pointed out that "someone has literally written, like, a full thing" on MyHeritage.com. 
"Wow, I'm going to have to ask her if this is true or if we should, like, get blood tests together or something," Perry said.
It's no secret Perry and Swift have some history. The artists had a famous feud for years, which reportedly started over backup dancers. However, Perry and Swift eventually made amends. Perry sent Swift a literal olive branch at the start of the Reputation Tour. They then ran into each other at a few parties and talked things out. They also put any rift rumors to rest by hugging it out in Swift's music video for "You Need to Calm Down."
"Something felt so much lighter about my life when things became really good between us," Swift said during a 2019 interview on Capital Breakfast. "And, you know, she and I have been fine for a while and, like, really on good terms but we didn't know if we were ever really gonna tell people about it. We wanted to make sure that was solid between us before we ever made, you know, the public aware."
In addition to appearing on Capital Breakfast, Perry appeared on Friday's episode of Heart Breakfast with Jamie Theakston and Amanda Holden. During the interview, the "Roar" celeb spoke about her pregnancy. 
She's expecting her first child, a baby girl, with fiancé Orlando Bloom. Perry talked about her cravings—noting she's been enjoying flavored ice—and quipped she's "mostly looking forward to the push present."