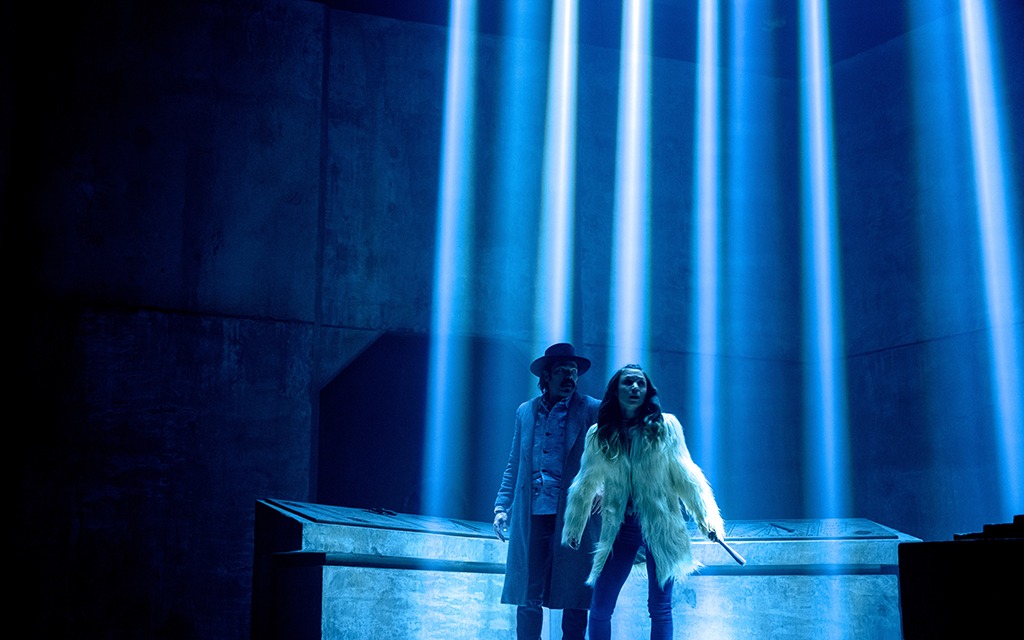 Syfy
You put up billboards. You fought for the show. And now, the moment you've been waiting for is finally here: Wynonna Earp season four has a premiere date.
The People's Choice Award-winning series will return with new episodes on Sunday, July 26 at 10 p.m. on Syfy.
Due to the forced production break caused by the coronavirus pandemic, the first six episodes of the season will wrap up with a midseason finale on Sunday, August 30. Production on the final six episodes of the fourth season is slated to resume later in the summer of 2020 in Calgary.
Here's the official season four description that doesn't give too much away: "In Season 4, the infamous Earp Curse is broken, and witty and wild demon hunter Wynonna Earp would love to be celebrating with cold whisky and hot donuts. Too bad she has to rescue everyone she loves, save the town of Purgatory, and take on her most diabolical, Earp-hating enemy yet -- all without her trustworthy gun, Peacemaker. And that's just Monday..."
See the official season four trailer above.
Watch:
"Wynonna Earp" Cast Says PCAs Win Is "Out of This World"
Wynonna Earp will also be part of Comic-Con@Home with a panel set to include appearances by Emily Andras, Melanie Scrofano, Tim Rozon, Dominique Provost-Chalkley, Katherine Barrell and Varun Saranga.
The series went into limbo in 2019, but after a hearty fan campaign, production was finally set to begin in late 2019.
"We are absolutely thrilled that we get to make more Wynonna Earp, and are grateful to our networks and partners for working hard to ensure we can," Andras, showrunner and executive producer of the series, said in a statement. "This is an enormous testament to our passionate and fierce fans, the Earpers, who remind us every day how to fight like hell for the things you love with wit, ferocity and kindness."
Wynonna Earp returns on Sunday, July 26 at 10 p.m. on Syfy.
(E! and Syfy are both part of the NBCUniversal family.)