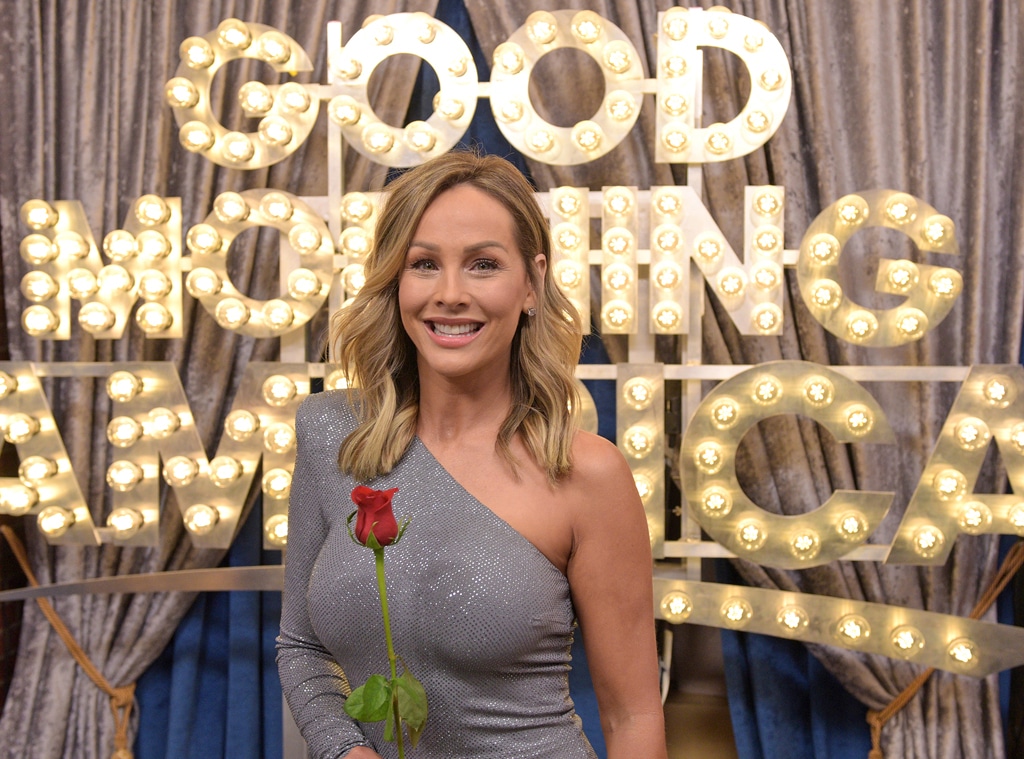 ABC/Paula Lobo
It may be a little later and a little different than we're used to, but we will still be getting a season of The Bachelorette this year. 
ABC exec Rob Mills, who oversees the Bachelor franchise, was on Ryan Seacrest's radio show on Wednesday and explained just how the show plans to film while the entire globe is still dealing with a pandemic. 
First of all, every contestant and person involved will be tested for COVID-19 and isolated before and during production. Clare Crawley's season will shoot "in about a month," Mills says, and will primarily be in one location. 
"We're going to be in one location and everyone will be tested the week before. Everyone who comes back negative, we shoot inside that bubble basically. Matt's season, we're hoping to start on time which would be the end of September and we'll see where the world is. Maybe there's some travel, maybe it's just domestic, maybe it's by bus. We'll see. If things aren't that safe, we'll shoot it the same way where everybody is safe, they're tested, they're quarantined and then you can having kissing and arguing and everything else." 
While normal seasons travel all over the U.S. and to multiple other countries, that won't be happening this time around. Mills says there were plans to go to Italy, but the entire season will now be taking place in the Los Angeles area, partly at Bachelor mansion, and partly at various resorts.
"[Dates] won't be at the Bachelor mansion. They'll be at some sort of resort and we've scouted several of them," Mills said. "And all of them have been scouted for good date locations and you know, it will not be as over the top as… we had incredible travel planned for Clare's season, going to Italy, all these places that were going to be great. But they'll be plenty of different date locations that will hopefully be as close to the Bachelorette as possible."
Mills also spoke about Matt James' season of The Bachelor, which would likely film immediately after Clare's season. Mills says that's why Matt was announced as the Bachelor before he even appeared on Clare's season. 
"This really was a symptom of, we're going to have to shoot these seasons in essence back to back anyway, so Clare's season would not have even have aired when we started shooting The Bachelor so it just made more sense to announce him now to get people applying and ready," he said.
According to Mills, 6500 women have applied for Matt's season, "which is record-setting pace."
"People love this guy. It's great," he said. 
Mills did not appear to address the fact that Matt's casting as the first Black Bachelor in series history came not only after many alums had called for it, and a few days after a petition was signed by more than 80,000 people demanding more diversity in the franchise. 
Watch:
Clare Crawley's "Bachelorette" Men Likely Recast After Coronavirus
He did clear up a rumor that Clare had not been told ahead of time that Matt had been cast (and therefore wouldn't be a part of her season). 
"Somebody said something to Us Weekly that she did not know, she found out on GMA. Of course we would never do that to Clare," Mills said. "She found out the day before. We wanted to keep this under wraps, we wanted to control the announcement and not have it leak but Clare of course was told before that."
Clare's original cast was announced in March, but things have changed in the time since, and her cast will likely be quite different beyond just losing Matt James. Her new cast has not yet been revealed.