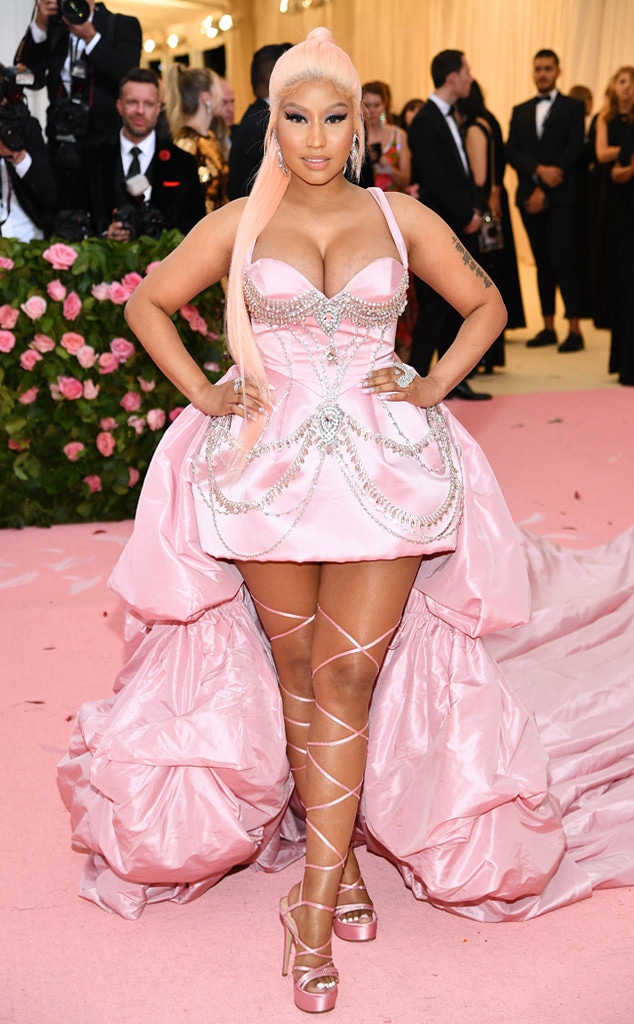 Dimitrios Kambouris/Getty Images for The Met Museum/Vogue
She's back with new music! 
On Monday, musician Nicki Minaj treated her fans to a clip of her latest song "Yikes." While many were pumped to hear the new track from the famous rapper, a specific line she rapped has a lot of people upset. Specifically, Minaj made a remark about late civil rights activist Rosa Parks that many are calling disrespectful. 
In the verse, Minaj can be heard saying, "All you b--ches Rosa Parks, uh-oh get your ass up." Many fans were quick to call out the rapper for her disrespectful lyrics towards Parks. Especially considering the timing of the lyric. Not only is February Black History Month, but February 4th also marks what would have been Parks' 107th birthday. 
Although many were quick to criticize the artist, there are also a few who believe that the lyric is actually a call for people to keep fighting for their beliefs. 
"I hope @NICKIMINAJ take that line about Rosa Parks out of her song. Hella disrespectful," one user wrote in a Tweet online. "Nothing funny about a black woman being told to get up and move to the back of the bus and it's black history month. Some s--t you just don't say. That was a defining moment in our history." 
Another user called her out for past lyrics as well, "Nicki Minaj need to leave Rosa Parks and Harriet Tubman alone. They both have fought the good fight, let them ladies Rest In Peace." 
Minaj hasn't responded to the comments yet, but as the world knows, she's never one to back down from a little controversy. No one can forget her public spat with television host Wendy Williams in November 2019 after Williams made public comments about Minaj's husband. Minaj took to the airwaves on her radio show to call out Williams. 
"When a women isn't really being loved at home, the viciousness is a different type," Nicki said. "So I really wanted to pray for you today, because look at where you are now in your life. Look at what age you are. You're sat up there being vicious all this time, and paid for that man's mistress all these years. You paid for her shopping sprees, you paid for her hotels, you probably even paid for her GYN bills, you paid to have that baby delivered, hoe."