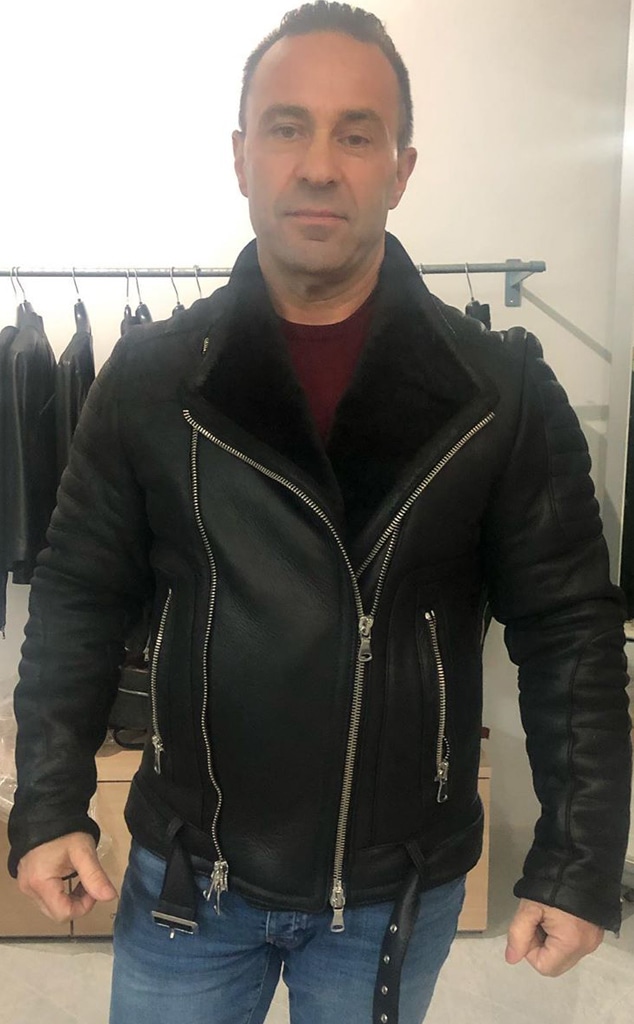 Instagram
New year, new Joe Giudice.
On Tuesday, the Real Housewives of New Jersey alum shared a throwback video on Instagram to commemorate him "rolling into" the new decade. Along with the video was a caption that revealed his New Year's resolutions, proving he's ready to turn over a new leaf in Italy.
The video itself looks rather painful. In it, Joe is seen rolling across a rainbow mat in front of what appears to be family members. At the end of the roll, his knees slip out from underneath him and he completely faceplants. Ouch! But Joe was laughing it off in his caption.
As the 47-year-old (who has nicknamed himself "juicy Joe") wrote, "Rolling into New Years!! yep that's me! A New Year's resolution is something that went in one ear and out the other! Well, not today I sat with myself in Rome and reflected about how I'm jumping into 2020, my new 'juicyJoemotto' 'don't regret anything, think twice, ask,absorb be a sponge, and be humble and patient to my new surroundings!"
He closed the caption off with a hopeful and excited "AaaaaawwYeah!"
Just the day before, Joe had shared a photo from his Christmas reunion with his and ex-wife Teresa Giudice's four daughters in Rome (where he has been living since being deported earlier this year).
Sharing a photo of himself posing with his daughters Gia, 18, Gabriella, 15, Milania, 13, and Audriana, 10 in the Roman Colosseum, the former reality star wrote about making adjustments in 2020.
"'Whether you think you can or think you can't, you're right. 'Failure is simply the opportunity to begin again, this time more intelligently,'" he wrote in the caption. "Quote by Henry Ford. In 2020, I may have to learn to be self-restraint with bowl usage, hot water heating, or lack of American amenities but I can get accustom to that cause I get to see these faces again!! Till next time!!"
Watch:
Joe & Teresa Giudice Officially Split After 20 Years of Marriage
In another Instagram post with his daughters on Dec. 28, the father of four promised he's going to be his best self in the new year.
"I posted this message in morning but I choked up and I took it down then I thought part of regrowth is acceptance!!" he wrote. "This year, I have done a lot of self reflection I now know to be Happy and content with who I am and what I have food, bed, air, girls, and family. I learned in there All you have to do is love yourself and be the BEST! I'm letting go of 2019 with my beautiful girls but promising them the BEST of ME IN 2020!!"
The Giudice's holiday family reunion unfortunately did not include Teresa. She reportedly could not be with her ex-husband and daughters for the holiday due to her work schedule, but no doubt she is also looking forward to a positive 2020.