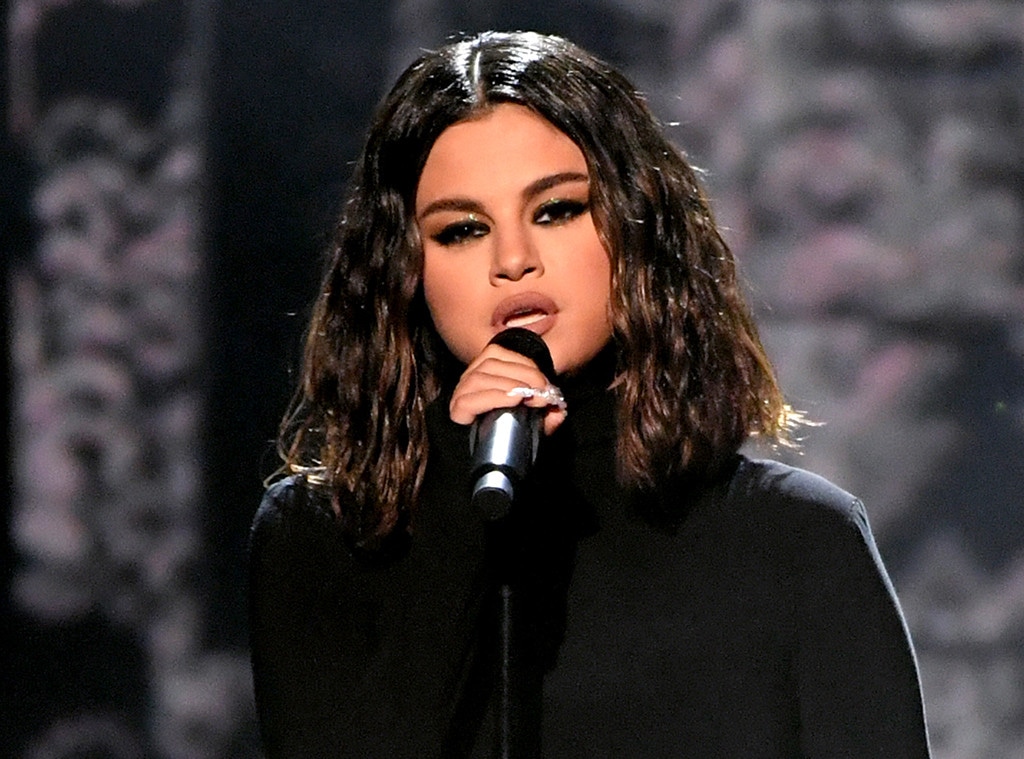 Kevin Winter/Getty Images for dcp
We're looking at you now, Selena Gomez!
All eyes were on the star as she opened the 2019 American Music Awards with the single stuck in all of her fans' heads, "Lose You to Love Me."
Channeling her music video for the track, the star stood simply at the microphone as she and the entire stage was set to black and white while footage of her played in the background. 
After belting out the emotional ballad, the set turned to color as Gomez broke into "Look At Her Now" with a bevy of backup dancers bring the stage to life around her. Meanwhile, donning an embellished bodysuit, Gomez sang and danced along with a smile on her face while her longtime famous gal pal Taylor Swift proudly cheered her on from the audience. That's what friends are for!
This year marks a decade since the then-17-year-old attended the musical awards for the first time. Gomez has a significant history with the annual ceremony, notably her emotional 2014 performance of "The Heart Wants What It Wants" and the headline-making speech she gave two years later while accepting her first American Music Award for Favorite Pop/Rock Female Artist. 
Kevin Winter/Getty Images for dcp
"If you are broken, you do not have to stay broken," she unforgettably declared at the time. "And if that's anything, whether you respect me or not, that's one thing you should know about me is I care about people and thank you so much for this. This is for you." 
Watch:
American Music Awards 2019: By The Numbers
She returned to the AMA stage in 2017 with an eerie and edgy performance of "Wolves" and hasn't been back until tonight. 
And, nearly five years since the release of her last studio album, Gomez has revealed her next one will be out on Jan. 10. We have a feeling we'll be seeing much more of Selena in 2020.