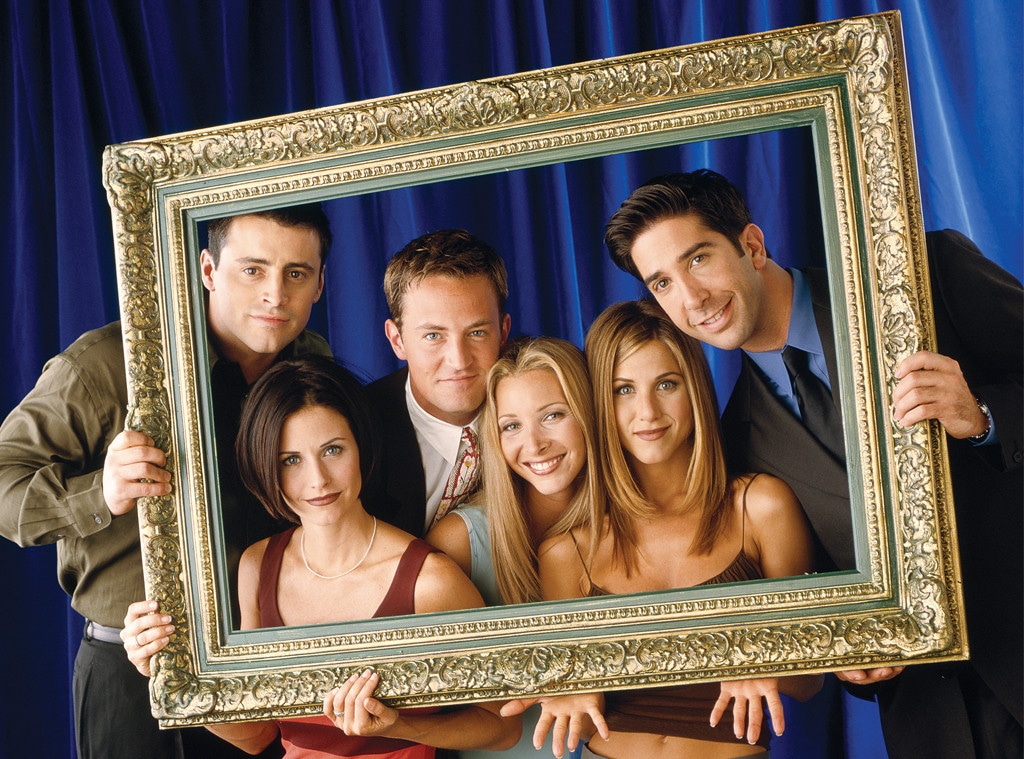 NBCU Photo Bank
The Friends might be there for us after all. 
The Hollywood Reporter is reporting that a Friends reunion special is in the works at HBO Max, with the six main stars on board to participate. It would be an unscripted special featuring Jennifer Aniston, Courteney Cox, Lisa Kudrow, Matthew Perry, Matt LeBlanc, and David Schwimmer with series creators Marta Kauffman and David Crane. 
THR's sources say that no deals are close to being done and that after deals are done, the trick would be to sort out the entire cast's schedules, but "talks" are at least happening. 
Everyone involved with the show has long said that they would never do a reboot or a new scripted version of the show, but they have said an unscripted reunion was not out of the question. 
Jennifer Aniston even said as much on The Ellen Degeneres Show last month, giving a firm "no" to a reboot, but going on to say she'd love to find some other way to reunite. 
"Listen, we would love for there to be something, but we don't know what that something is," she said. "So, we're just trying. We're working on something." 
She joked that it could be a "huge huge huge movie," but then said she really didn't want to lead people on. 
Later, when she visited The Late Show With Stephen Colbert, she was asked about her comments again. 
"Something is happening," she said again. "But we don't know what that something is." 
This particular kind of reunion special sounds like it could be the something she told us was happening, but getting eight deals and eight schedules to line up is going to be no easy task. 
The cast has been casually reuniting on their own recently, with Jennifer Aniston joining Instagram by posting a selfie of all six of them hanging out, likely inspired by the show's recent 25th anniversary and Aniston's media tour promoting The Morning Show. 
Courteney Cox and Matthew Perry also recently hung out and shared their own selfie on Instagram. 
HBO Max is set to launch in May 2020 with titles from Warner Bros, HBO, Cinemax, Turner, DC, and more, and will be the new home of Friends after it leaves Netflix at the end of this year. New projects include a Gossip Girl sequel series, a musical Grease series, a Gremlins prequel series, and a Practical Magic prequel series. 
HBO Max and WBTV have not commented on THR's report.