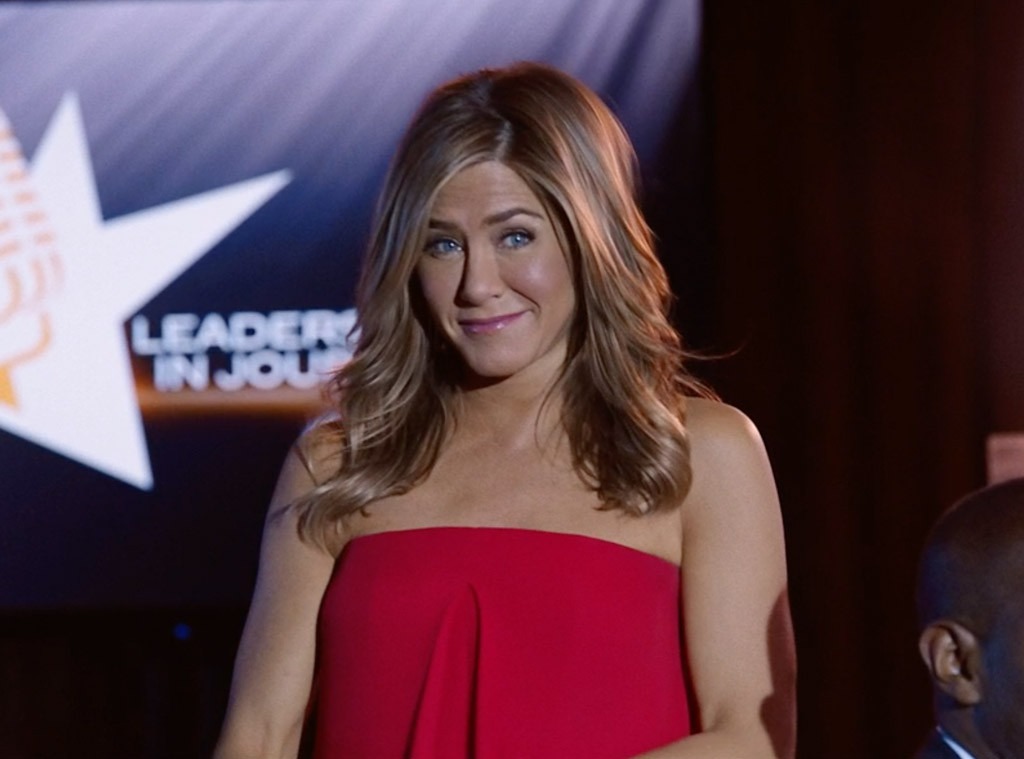 Apple
The world of streaming is about to get a lot bigger. 
Netflix, Hulu, Amazon Prime, and CBS All Access will soon be joined by a whole bunch of new friends and frenemies, of all different prices and content types. Netflix will be losing some of its heaviest hitters as newcomers like Peacock and HBO Max take back their shows and add some big new shows, while Apple and Disney+ are coming in hot with big names. 
It's basically about to be a very crowded arena, with something for everyone. For those of you whose job is not to be subscribed to every single one of these services, we're here to help guide you into deciding which ones are right for you, or at least to help you remember which ones are which, because honestly, it's confusing. 
Below, you'll find a breakdown of each of the new streaming services. For reference, we'll start with a quick pricing breakdown of the current services: 
Netflix: After a 30 day free trial, you can get a basic plan for 8.99, a standard plan for 12.99, and a premium plan for 15.99. The biggest difference between those plans is that the basic allows you to watch on one screen at a time, and does not allow you to watch in HD. Standard allows HD and two screens at a time, while premium allows four screens at a time, with HD and Ultra HD. All plans allow unlimited viewing. 
Amazon Prime: $12.99 per month, and includes free delivery on Prime items on Amazon, plus deals and savings at Whole Foods, as well as access to Amazon music, books, games, and movies and TV shows. Many are free, but you can also pay per episode for titles not included on Prime. 
Hulu: After one free month, you can pay 5.99 for the ad-supported plan. It's $11.99 for no ads (worth it, TBH), and $44.99 to include live TV, which opens up a whole new world of Hulu. 
CBS All Access: You can pay $5.99 a month for limited commercials, or $9.99 a month for no commercials and the ability to download and watch CBS titles offline. 
Now, for the newbies: 
Launches November 1
How to watch: Available on the Apple TV app for $4.99 a month, or free for a year when you buy a new iPhone, iPad, or Apple TV 
What to watch: All episodes of several series will be available when the service launches on November 1, including The Morning Show, Dickinson, For All Mankind, and See. 
The Morning Show stars Jennifer Aniston, Reese Witherspoon, and Steve Carell and follows a long-time morning news anchor Alex Levy (Aniston) holding down the fort after her partner Mitch Kessler (Carell) is fired for sexual misconduct, while competing against up and coming journalist Bradley Jackson (Witherspoon). 
Dickinson is a coming-of-age story of Emily Dickinson (Hailee Steinfeld), a modern young writer in a not-so-modern world. Jane Krakowski plays her mother, with Toby Huss as her father, Adrien Enscoe as her brother, and Anna Baryshnikov as her sister. Matt Lauria also stars, and Wiz Khalifa and John Mulaney make guest appearances. 
See stars Jason Momoa as a warrior in the future after the human race has lost the sense of sight. His twins are born with sight, and he must protect them against a cynical queen who will stop at nothing to get her hands on the twins. Sylvia Hoeks stars as the queen, with Alfre Woodard, Hera Hilmar, and Christian Camargo, and everybody's got names like Baba Voss, Maghra, Tamacti Jun, and Kofun. 
For All Mankind was created by Battlestar Galactica and Outlander's Ron D. Moore, and is about an alternate history in which the space race never ended, and Russia had succeeded in sending the first man to the moon. Joel Kinnaman, Michael Dorman, Wrenn Schmidt, Sarah Jones, Shantel VanSanten, and Jodi Balfour star. 
Other upcoming shows include Defending Jacob, starring Chris Evans; Are You Sleeping? with Octavia Spencer, Lizzy Caplan, and Aaron Paul; the animated Central Park starring Josh Gad, Leslie Odom Jr., Tituss Burgess, Kristen Bell, Stanley Tucci, and Kathryn Hahn; Kumail Nanjiani's Little America; Sara Bareilles' Little Voice, a new M. Night Shyamalan series, a comedy from Rob McElhenney and Charlie Day; and My Glory Was I Had Such Friends, starring Jennifer Garner. 
Launches November 12
How to Watch: Through the Disney+ app, for $6.99 a month or $69.99 a year (which saves you two months)
What to Watch: Pretty much anything owned by Disney or Fox. Almost all of Disney's library will be available, including existing TV shows (30 seasons of The Simpsons!) and movies and a few exciting new releases that will be available when the service launches. 
The Mandalorian is the first of several upcoming Star Wars shows. It's set after the fall of the Empire and before the emergence of the First Order, following the travails of a lone gunfighter (Pedro Pascal) in the outer reaches of the galaxy, far from the authority of the New Republic. 
High School Musical: The Musical: The Series might have the most ridiculous title, but it's an unexpectedly satirical docu-style scripted series about the real-life East High that's putting on a production of High School Musical. It's honestly better than whatever expectations you have. 
New shows also include several Marvel series, like the animated What If? alt universe show, Loki, WandaVision, and The Falcon and the Winter Soldier. The Clone Wars is also returning on Disney+, Kristen Bell is helping former high school theater stars relive their glory days in Encore!, and Jeff Goldblum explains it all in The World According to Jeff Goldblum. 
There's also a new live-action Lady and the Tramp!
More recently, it was announced that John Stamos will star in Big Shot, a new series from David E. Kelley about a college basketball coach who gets fired and takes a new teaching and coaching job at an elite all-girls private high school. 
Launches May 2020
How to watch: It will cost $14.99 a month, with no extra charge for current HBO subscribers. 
What to watch: Titles from HBO, Cinemax, Warner Bros, New Line, DC Entertainment, CNN, TNT, TBS, Turner Classic Movies, and Cartoon Network, including new and old shows. 
Old shows include Friends, The Fresh Prince of Bel-Air, The West Wing, The O.C., Pretty Little Liars, Batwoman, the upcoming Katy Keene, current Doctor Who, Top Gear, Luther, and The Big Bang Theory. New seasons of Sesame Street and Search Party will also air on HBO Max, as well as the revivals of Adventure Time and The Boondocks.  
New shows include the highly anticipated Gossip Girl sequel series, a Gremlins prequel series, the Practical Magic prequel series, and a musical series called Grease: Rydell High, set in the 50s. Kaley Cuoco's The Flight Attendant is coming to HBO Max, along with Tokyo Vice, starring Ansel Elgort, Made For Love starring Cristin Milioti and Ray Romano, and DMZ, a pilot written and directed by Ava Duvernay about a new civil war in the US. 
In a recent press conference, HBO Max announced a massive amount of content that will be available, including a pregnancy special from Amy Schumer, a floristry competition show, an interior design competition show, a home design show from Ellen Degeneres, a new movie starring Meryl Streep, Candace Bergin, and Dianne Wiest, productions from Reese Witherspoon, a new comedy with Melissa McCarthy, a new movie called Bobbie Sue starring Gina Rodriguez, a new science fiction series from Ridley Scott called Raised By Wolves, a show called Americanah, created by Danai Guirira and starring Lupita Nyong'o, new standup specials from Conan O'Brien, a new dating show called First Dates Hotel, a voguing competition series, and that's not even close to all.
Mindy Kaling will executive produce College Girls, a show about three freshman roommates navigating hormones and higher ed together, while Issa Rae produces Rap Sh*t, a show about the music business in Miami through the eyes of three women—an upstart hip hop duo and their hustler manager. Greg Berlanti produces Unpregnant, a show about a scholastic young woman who discovers she's pregnant, as well as a new Green Lantern series. 
Finally (but not, because this isn't even all of it), there's some sort of Bachelor Nation show, "a brand new spin on the series with new additional footage from recent seasons." 
Launches in April 2020
How to watch: The ad-supported service will be free for anyone who already pays for TV, with an ad-free version also available. 
What to watch: This is NBCUniversal's official streaming service, featuring NBCU shows past, present, and future. 
Several reboots/revivals are in development, including Saved by the Bell, Battlestar Galactica, and Punky Brewster. Older shows available include The Office, Parks and Recreation, Cheers, Everybody Loves Raymond, and Frasier. Former NBC show will also continue with its third season exclusively on Peacock, and the next Psych movie (titled Psych 2: Lassie Come Home) will debut on Peacock instead of USA Network. 
Dramas include Dr. Death, starring Jamie Dornan, Alec Baldwin, and Christian Slater; an adaptation of Brave New World starring Alden Ehrenreich and Demi Moore; Angelyne, a miniseries starring Emmy Rossum; and One Of Us Is Lying, based on the book of the same name. 
Comedies include Rutherford Falls, from Mike Schur, Ed Helms, and Sierra Teller; and Straight Talk from Rashida Jones and Jada Pinkett Smith, and in the unscripted realm, there's Who Wrote That, a docuseries about SNL; a weekly late night show starring Amber Ruffin; and a new Real Housewives spinoff. 
Launches April 2020 
How to watch: $5 a month gets you a subscription to the platform
What to watch: Short for "quick bites," Quibi will be made up of short-form content with some big names behind it, all meant to be watched on the go. Like Youtube, but with some serious budgets. Chrissy Teigen stars in Chrissy's Court, Zac Efron and his brother star in survival series Kill the Efrons. Punk'd and Singled Out are both coming back for Quibi, while Idris Elba, Tyra Banks, and Jennifer Lopez are all starring in unscripted shows. 
Naomi Watts will star in a thriller from Blumhouse. Kiefer Sutherland and Boyd Holbrook will star in The Fugitive. There's basically anything anybody could want, and more than 7,000 short form episodes have been greenlit so far. 
Needless to say, we're going to have an excessive amount of things to watch over the next six months or so, so good luck to all of us and our bank accounts. 
Originally published on Monday, October 28.