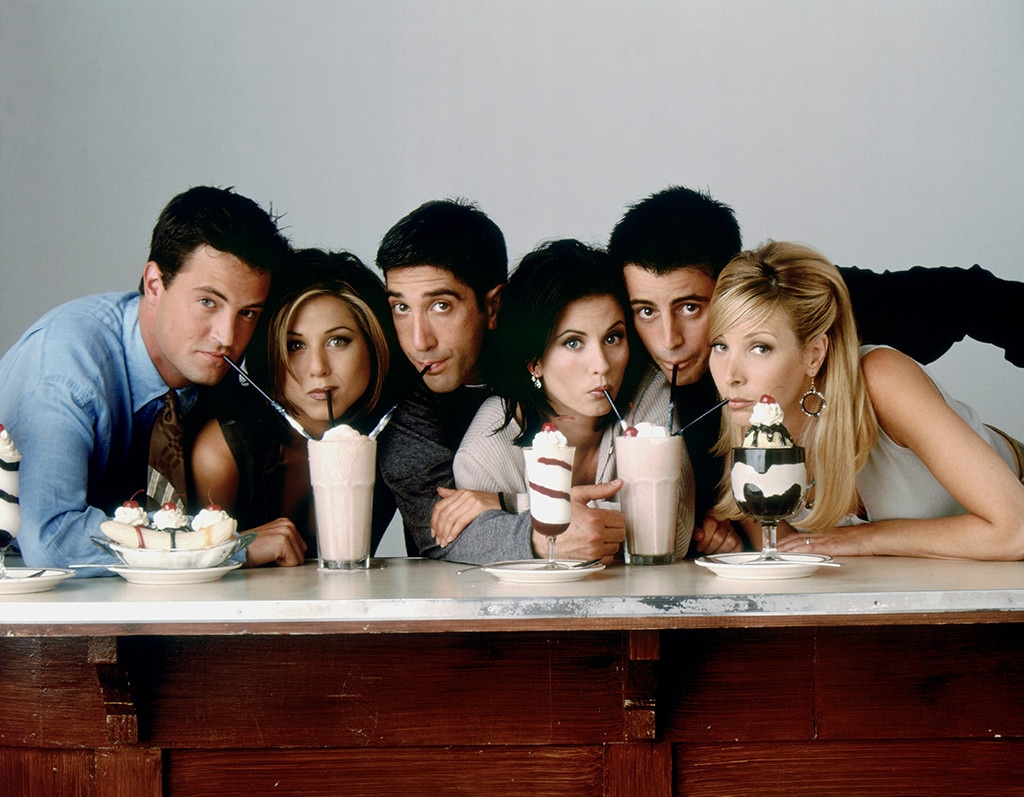 Warner Bros.
Jennifer Aniston surprised Friends superfan Charlie Puth on The Ellen DeGeneres Show and while she made his dreams come true, she dashed those in the audience hoping she'd announce some kind of Friends revival project. When asked by Ellen DeGeneres about a reboot/revival of the fan-favorite series, Aniston quickly replied, "Like a reboot of the show? No."
Yes, this tracks. Everyone involved has long said there will be no revival. The show was about a specific point in these characters' lives. Moving on, Aniston did drop this nugget.
"Listen we would love for there to be something, but we don't know what that something is. So, we're just trying. We're working on something," Aniston said.
Could it be a movie? "A huge, huge, huge, movie," Aniston said. "No, we don't know."
"I don't want to lead people on," Aniston said when DeGeneres pressed her on the movie option.
Regarding her Instagram post that was the first time she was pictured alongside Matt LeBlanc, Matthew Perry, David Schwimmer, Lisa Kudrow and Courteney Cox in years, Aniston said they all just happened to be in the same part of the world and they missed each other.
Puth said he'd do all the new music, along with DeGeneres singing the theme song. "This is my new girlfriend," Puth said as Aniston sat with his arms draped around him.
Friends ran for 10 years from 1994-2004. It's still making headlines after becoming a streaming hit for Netflix. The show will eventually move to HBOMax following a bidding war. Despite its continued popularity, don't expect a revival a la Will & Grace.
"There are several reasons. One, the show is about a time in your life when your friends are your family. It's not that time anymore. All we'd be doing is putting those six actors back together, but the heart of the show would be gone. Two, I don't know what good it does us. The show is doing just fine, people love it. [A reunion] could only disappoint. 'The One Where Everyone's Disappointed,'" series co-creator Marta Kauffman told Rolling Stone.
Aniston returns to TV, her first series regular role since Friends ended, in Apple TV+ series The Morning Show. Reese Witherspoon and Steve Carell also star in the series about a daytime news series that undergoes major changes after its star anchor is accused of sexual misconduct. The new series drops November 1.