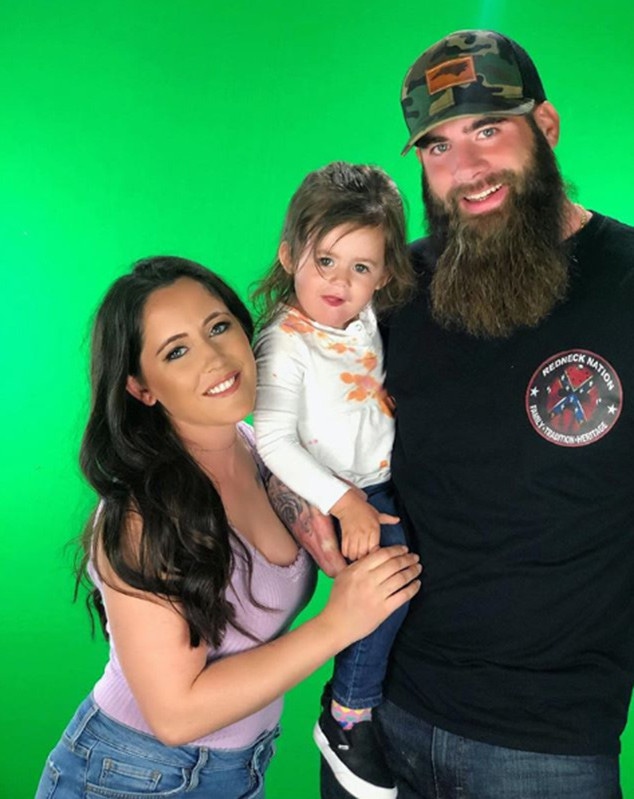 Instagram
This famous breakup keeps getting more complicated.
Just days after Jenelle Evans announced her split from David Eason, the former Teen Mom 2 star's ex is speaking out on social media.
"So since Jenelle has disappeared and I have no contact with her or Ensley, I have no option but to file a missing person's report, David reportedly wrote in a since-deleted Facebook post.
When contacted by E! News, Columbus County Sheriff's says no such report has been filed. E! News has also reached out to David for comment.
Just hours before Halloween night, Jenelle announced on her Instagram page that she was ending her romantic relationship with David after two years of marriage.
"I've mostly kept off social media the past few days because I've been focused on making some big life decisions," she began. "With time away from Teen Mom, I've started to look at my life differently and I Know I need to make changes. I'm starting that now."
Jenelle continued, "The kids and I have moved away from David. Nobody gets into a marriage expecting it to end but I know that's what is best for me and for my kids."
David, however, wasn't going to stay quiet. After one Instagram user commented on his page writing "So glad Jenelle got smart," David couldn't help but reply.
"Nope, she's still stupid," he shared.
As for what caused the split after many months of controversies and drama, one source shared with E! News that it partly became a safety issue.
"She is looking out for her own welfare and the welfare of her children," the insider explained. "She has had a lot of relationships and she really wanted to make this one work and did everything she could, but David really just dragged her through the mud."
It's safe to say this story isn't over just yet.