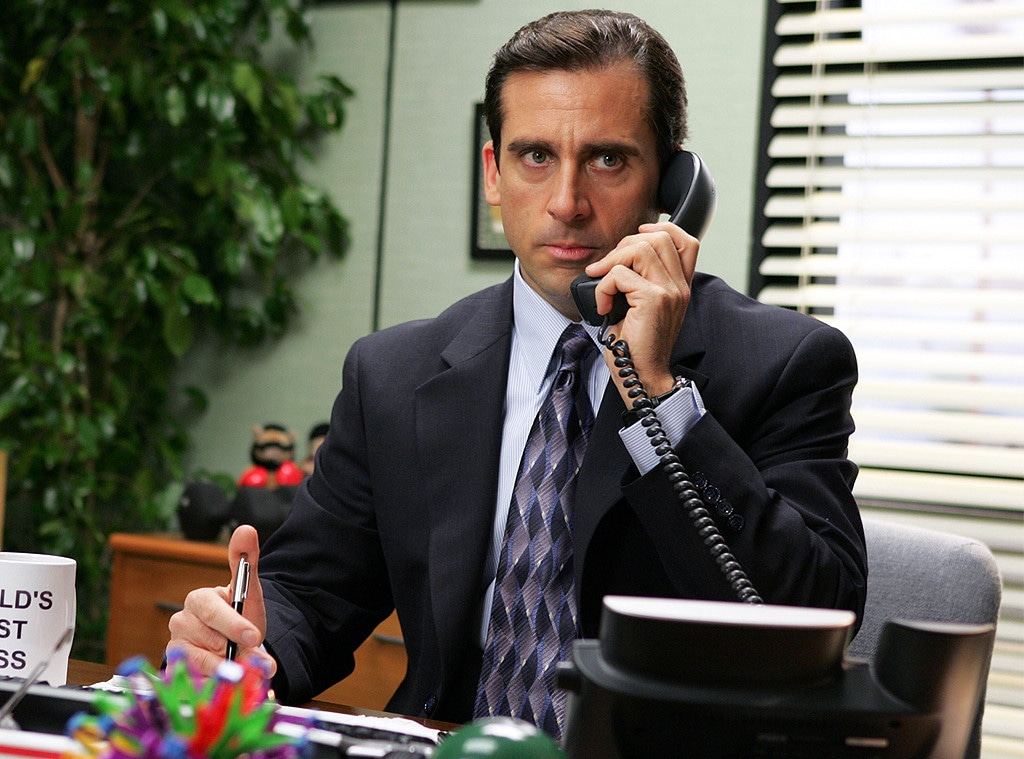 Justin Lubin/NBC
The Office, which ended its nine-season run in 2013, is one of the most popular shows on streaming today. The comedy created by Greg Daniels had a sprawling ensemble cast, including Steve Carell, Rainn Wilson, John Krasinski, Jenna Fischer, BJ Novak, Mindy Kaling, Ed Helms and Ellie Kemper, is said to routinely be one of the most streamed show on Netflix and its jump to NBCUniversal's Peacock platform made headlines. A revival was rumored for some time, and still is desired…but will it happen?
"It is my hope and goal that we do an Office reboot," Bonnie Hammer told Deadline. At the time, Hammer was chairman of direct-to-consumer and digital enterprises at NBCUniversal and in charge of the new streaming platform. "The Office comes back to us in January 2021. It is my hope that we can figure what that great reboot would be," Hammer said. "We are having conversations."
Carell previously addressed revival rumors and gave a reason why The Office, specifically Michael Scott, in 2019 and beyond wouldn't work.
"Because The Office is on Netflix and replaying, a lot more people have seen it recently," he said. "And I think because of that there's been a resurgence in interest in the show, and talk about bringing it back. But apart from the fact that I just don't think that's a good idea, it might be impossible to do that show today and have people accept it the way it was accepted 10 years ago. The climate's different," Carell told Esquire.
"I mean, the whole idea of that character, Michael Scott, so much of it was predicated on inappropriate behavior. I mean, he's certainly not a model boss. A lot of what is depicted on that show is completely wrong-minded. That's the point, you know? But I just don't know how that would fly now. There's a very high awareness of offensive things today—which is good, for sure. But at the same time, when you take a character like that too literally, it doesn't really work," he continued.
While speaking to EW about The Office's "Niagara" episode, Daniels addressed the swirling rumors. Daniels said there was talk about revisiting the series, but the cast was too busy to reconvene.
"It was such a perfect thing that I would hesitate to open it up. We got the chance to end it the way we wanted to end it. It wasn't like we were interrupted in the middle of a run or something. So in a sense it's completely an artistic whole. But, that said, I don't know, the cast every now and then talks about getting back together in some form, but I don't see it being a reboot like the way Will & Grace was rebooted," Daniels said.
Despite some ideas and interest from the cast, like a Christmas special that Krasinski has suggested publicly, Daniels told EW he's still hesitant.
"My biggest concern would be disappointing the fans," he said. "People will watch the entire series and then roll right into watching it again, and to me that means we ended it properly."
The Office comes to Peacock in 2021.
(E! and Peacock are both are both part of the NBCUniversal family.)