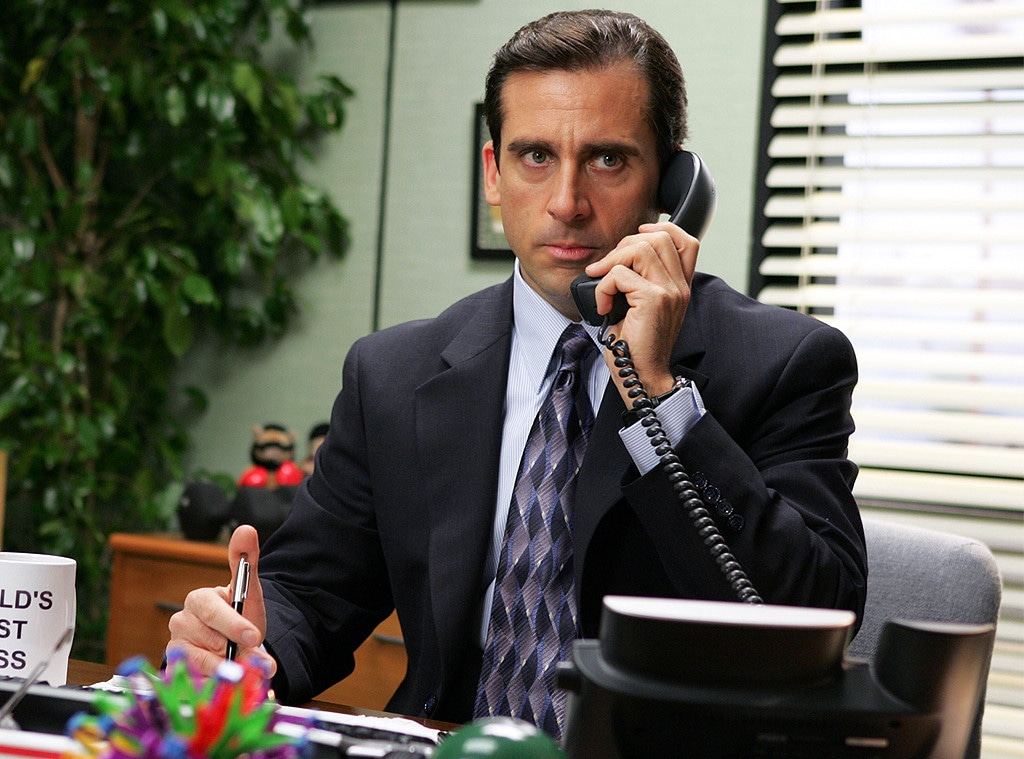 Justin Lubin/NBC
If you're still waiting for The Office reboot, well, keep waiting. It's likely not happening, and if it did, it wouldn't be the same. Michael Scott wouldn't fly today. Steve Carell is well aware of that.
The star of Beautiful Boy told Esquire why a revival or reboot of the beloved series wouldn't work, and it comes down to the current climate.
"Because The Office is on Netflix and replaying, a lot more people have seen it recently," he said. "And I think because of that there's been a resurgence in interest in the show, and talk about bringing it back. But apart from the fact that I just don't think that's a good idea, it might be impossible to do that show today and have people accept it the way it was accepted 10 years ago. The climate's different," Carell said.
"I mean, the whole idea of that character, Michael Scott, so much of it was predicated on inappropriate behavior. I mean, he's certainly not a model boss. A lot of what is depicted on that show is completely wrong-minded. That's the point, you know? But I just don't know how that would fly now. There's a very high awareness of offensive things today—which is good, for sure. But at the same time, when you take a character like that too literally, it doesn't really work," he continued.
Carell has commented on the possibility of The Office returning before, but this seems to be the first time where he went into details about the problematic nature of Michael Scott. He's not wrong, but also look at the extreme popularity the series still has years after it ended.
In an interview with Vulture, Robert Greenblatt, the former chairman of NBC Entertainment, said he believes The Office is the most-popular acquired show on Netflix, and, like Carell said, the streaming platform has helped the nine-season series reach new heights in popularity. Does it only still work because the show is over? You're not seeing Michael Scott confronted with the #MeToo movement (and he sure would be). His behavior isn't filmed and tweeted out.
"I've never thought of it as a good idea," Carell told Time about a revival/reboot. "I think it existed in that time and with those people and it felt right. There was something so special about it, and I guess it's an odd way to put it, but I love it too much to ever want to do it again. It's too special to me in my heart in that period of time."
News of a possible reboot/revival (a new series of returning stars and new faces) made headlines in December 2017. But that's all it has been—just headlines.
"I hesitate to speculate about the future of more of The Office because every time I do, there's a headline that says, 'The Office reboot is coming,' and it really isn't. But I have conversations with Greg Daniels occasionally and I keep saying that we would love to have more of the show. It's possible that could happen over the next couple of years," Greenblatt said before he stepped down from his role. "He just got a show picked up at Amazon so I don't think anything's in the cards immediately, but it's an extraordinary show and I would love to say that it's coming back — although I hope you don't say that!"