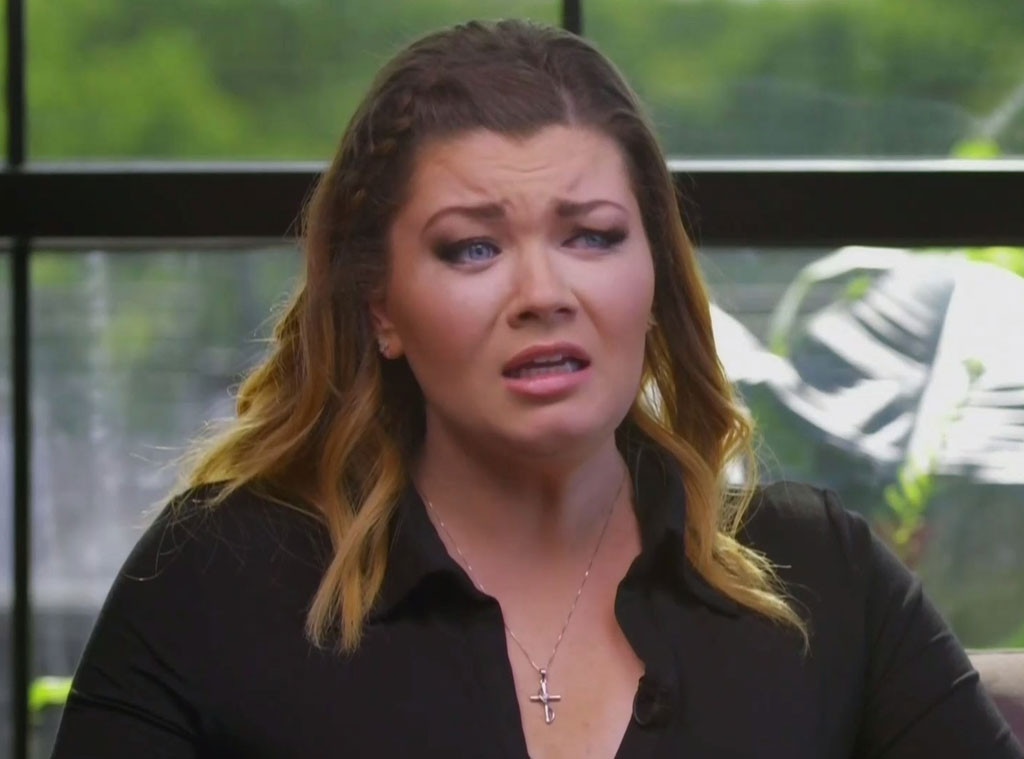 MTV
Amber Portwood is still reeling from the violent allegations leveled against her by boyfriend Andrew Glennon. 
Two months after the Teen Mom star was arrested and charged with domestic battery, Dr. Drew Pinsky traveled to Portwood's native Indiana to get her side of the never-before-heard story. Aired on tonight's Teen Mom OG reunion special, Amber vehemently denied wielding what Glennon previously described as a machete toward him and their 1-year-old son, James, during an alleged incident in early July. 
"I opted out of drug court a long time ago to put myself in prison to help myself," she said during the sit-down interview, referencing her long history of legal drama. "You haven't heard s--t from me since then. I haven't got in trouble one time. But all of a sudden, I'm running after my kid and [Andrew] with a machete? You're insane."
Since the case is still active, Portwood was reluctant to share any more information beyond that. She did, however, claim that Glennon may have already moved on from their relationship.
"There's some narcissism here that I can't comprehend at the moment," Portwood added. "If it takes you less than two weeks to ask a woman to come to Indiana... Well, I've already talked to her. She's a good person. She's very nice, a very sweet person."
Of Glennon's actions, Portwood told Dr. Drew, "It completely ripped my heart out." 
So while Portwood and Glennon's future together remains to be seen, her ex, Teen Mom castmate Gary Shirley, said he'll always have her back. 
Watch:
Amber Portwood Considers Ex Gary Shirley Part of the Family
Appearing alongside wife Kristina Anderson and stepmom to the former couple's daughter, 10-year-old Leah, Gary shared during the reunion, "I care about Amber. I have love for her as a person and as the mother of my kid I don't want anything to happen to her." 
"We have done a very good job the last couple of years of coming together and being one unit for Leah's sake, for our sake," he explained. "I wan't to make sure that you're not going to harm yourself because we're here for you." 
Check out our recap of part-one of Teen Mom OG's reunion special here.