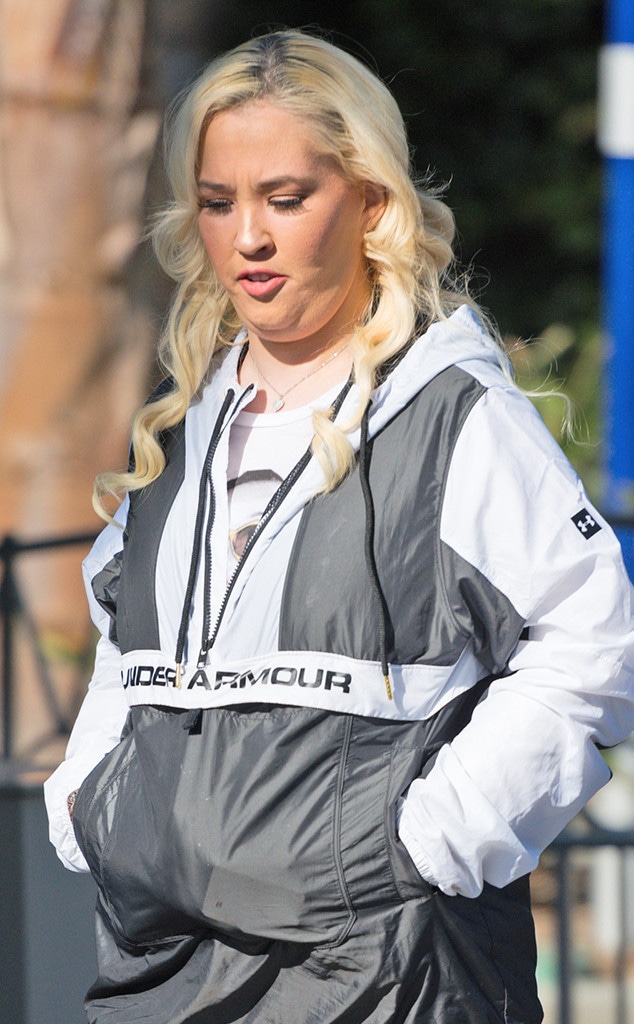 Noel Vasquez/Getty Images
Mama June and her family members still can't seem to find a common ground.
Months after the reality TV star's loved ones attempted to stage an intervention over ongoing concerns with June's health and relationship with Geno Doak, a source tells E! News they're not any closer to reconciling. In fact, we've learned that June is in the process of selling her Georgia home to live out the next chapter of her life with Geno. 
A source close to the 40-year-old says she now has plans to "live in an RV" with Geno. Last season of WE TV's Mama June From Hot to Not saw June and Geno living in and out of hotels as her daughters, Alana "Honey Boo Boo" Thompson, Lauryn "Pumpkin" Shannon and Jessica "Chubs" Shannon frequently attempted to get her to come home. 
"None of her daughters are talking to her at this point, including Alana," our insider says. "They've cut her off." 
In March, June was arrested for alleged possession of a controlled substance and drug paraphernalia. Geno was also arrested on the same charges, in addition to third-degree domestic violence.
Amidst June's downward spiral, 19-year-old Pumpkin obtained temporary custody of 14-year-old Honey Boo Boo. As it stands, there's little hope June or her girls will ever come around. 
Watch:
Mama June Admits Being Skinny Didn't Solve Her Problems
Maintains the source, "She chose Geno over them. Good or bad, she likes the attention. She really only cares about herself. That's crystal clear to her family."
According to The Blast, June purchased the 4-bedroom, 3-bathroom home in 2015 for $149,000. Meanwhile, recent posts from a Facebook account reportedly belonging to June indicate she was attempting to sell several personal belongings. 
E! News has reached out to WE TV for comment.