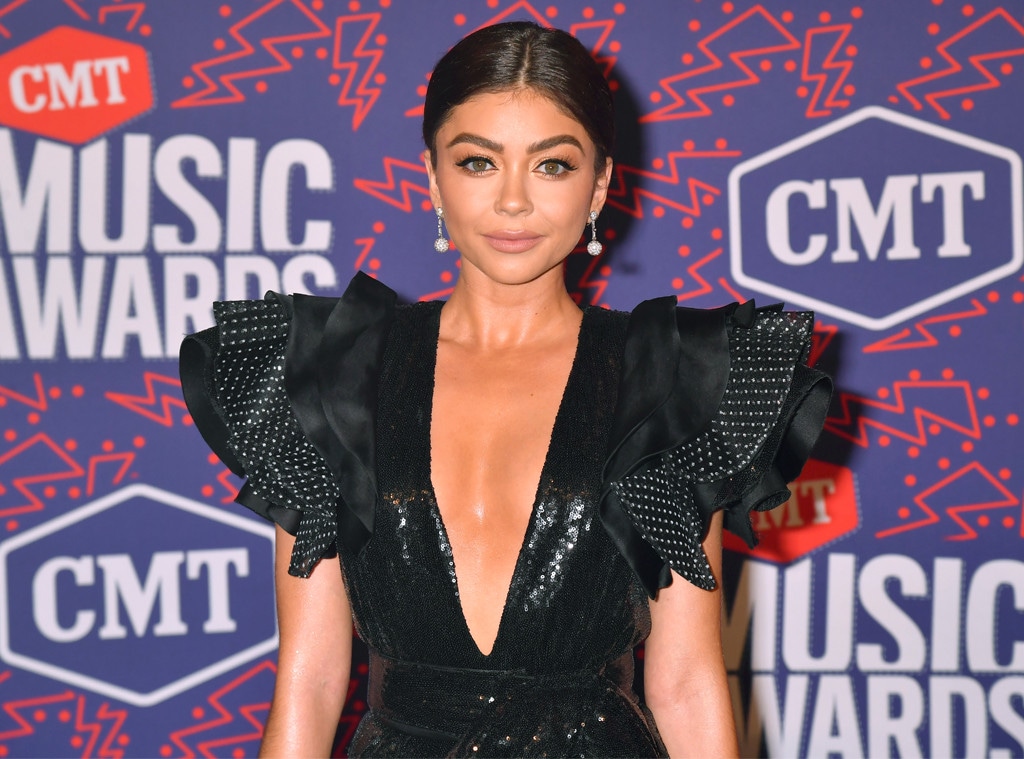 Jeff Kravitz/FilmMagic
Sarah Hyland's TV future after Modern Family ends is already taking shape. The actor, who has played Haley Dunphy for 11 seasons of Modern Family, has signed on to star in and executive produce a new comedy, currently going by The Untitled Sarah Hyland + Emily Gordon Project, with The Big Sick's Emily V. Gordon.
E! News has learned the show, which has a put-pilot order, is inspired by both Hyland and Gordon's real-life experiences. A put pilot means ABC will either air the pilot at some point or pay the studio, 20th Century Fox Television, a hefty penalty. Gordon is writer and executive producer on the project. This Is Us' Isaac Aptaker and Elizabeth Berger are on board as executive producers, as is Adam Londy.
Unlike Modern Family, the new show is being developed as a multi-camera comedy. Hyland will begin production on the project when Modern Family wraps up making the 11th and final season in early 2020. While not confirmed in the announcement, the series could tackle health issues. Hyland has been open about her health struggles in the past and Gordon penned The Big Sick, which is based on her own battle with a near-deadly infection and love story with Kumail Nanjiani.
This new show seems to put the kibosh on any Haley-centered Modern Family spinoff. ABC boss Karey Burke has said she's interested in continuing the legacy of Modern Family with a spinoff. Season 10 of the series, which was rumored to be the last, ended with Hyland's Haley giving birth to twins.
"I would love it. No one would be happier if there were one," Burke told press about a spinoff after a 2019 Television Critics Association winter press tour panel. "This next year, from what I hear, is all about...they have big plans. There are some surprises and big milestones coming. They intend to really, really go out big. So, it would be terrific if a spinoff were part of that."
The acclaimed cast of Modern Family is sure to have plenty of offers coming their way following the final season. Ty Burrell has already signed on for and is at work on Duncanville, an animated series for Fox. Burrell will voice the father of the title character, Duncan, and costar opposite Amy Poehler.
"The first 'first last' was the table read and it was actually…fairly emotional, but I still feel like we won't really start feeling it until we get closer to the end," Burrell told press at the 2019 Television Critics Association summer press tour about working on the final season of Modern Family. "I think right now we're all just feeling so grateful for the time that we've had, for the 11 years that we've all been on such a special ride that it's not feeling like the end yet, when I think the end is going to be hard—be genuinely hard."
Modern Family returns on Wednesday, Sept. 25 at 9 p.m. on ABC.