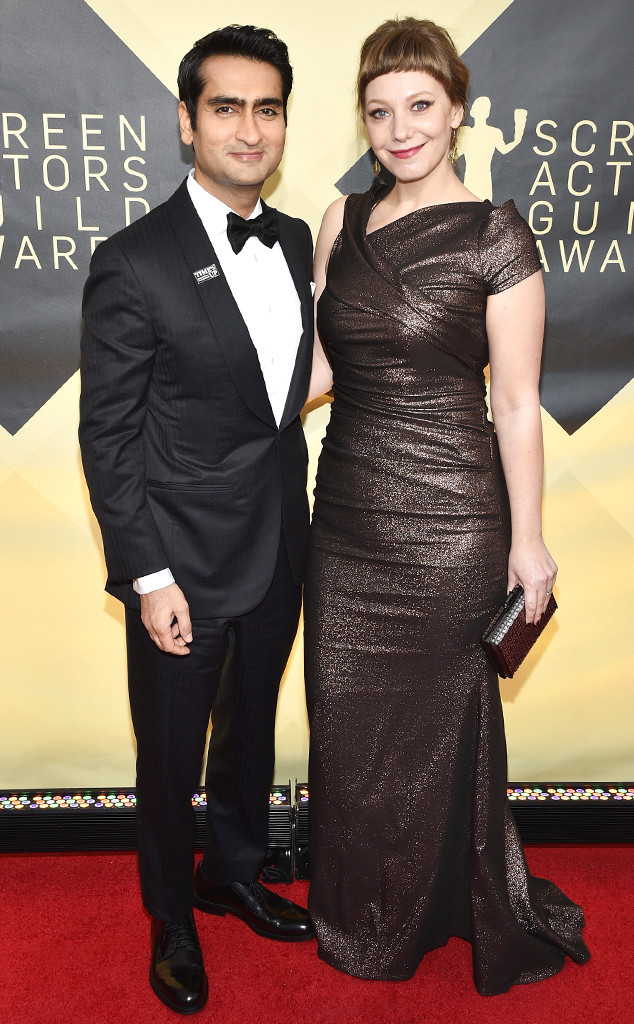 John Shearer/Getty Images for People Magazine
In just about every onscreen (and real life) love story, couples experience a make-or-break conflict.
It's in the face of adversity that they create a strong foundation for continued growth—or, they fall apart at the seams. Kumail Nanjiani and Emily V. Gordon are a duo who fall into both categories. And they're the even rarer couple who turned their own love story into an Oscar-nominated film.
The film they co-wrote, The Big Sick, was a critical and commercial hit, having grossed roughly $56.1 million since its release last year—surprising even the married couple. (Spoiler alert!)
Meanwhile, Nanjiani originally just "wanted the movie to play well at Sundance and I wanted audiences to like it here." He told The Frame last summer, "I wasn't thinking beyond that. If we get that, we'll be a success and I'll be so excited. It didn't even occur to me—bidding. None of that stuff had occurred to me. I would have been more nervous if it had."