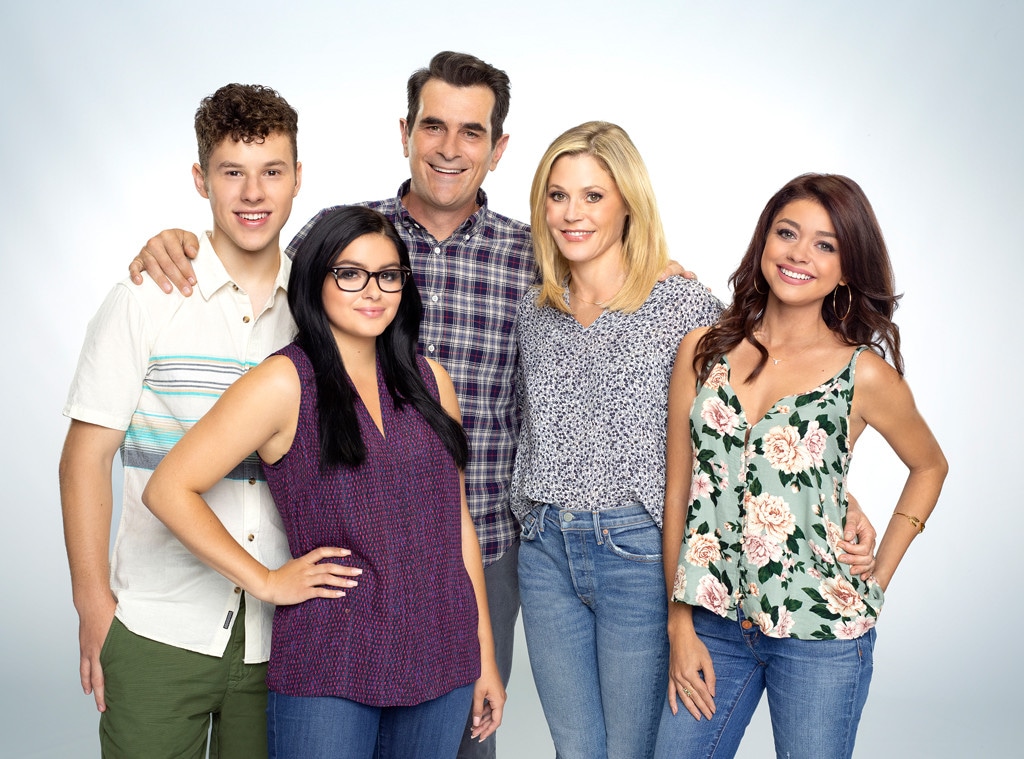 ABC
It's the end of the road for Modern Family. The acclaimed comedy will return for an 11th and final season on ABC, and the cast is back at work on their farewell episodes. Series star Ty Burrell, Phil Dunphy, said it's going to be a "gradual process" to say goodbye to the Emmy-winning series.
"The first 'first last' was the table read and it was actually…fairly emotional, but I still feel like we won't really start feeling it until we get closer to the end," Burrell told press at the 2019 Television Critics Association summer press tour. "I think right now we're all just feeling so grateful for the time that we've had, for the 11 years that we've all been on such a special ride that it's not feeling like the end yet, when I think the end is going to be hard—be genuinely hard."
While Modern Family is coming to an end, Burrell is already at work on a new series, the animated Duncanville opposite Amy Poehler. In some ways, his new animated character, a dad named Jack, and Phil, are similar in that they're "well-intended." But Jack is "extremely volatile," Burrell said.
Watch:
"Modern Family" Star Jeremy Maguire Offers His Take on Series End
"He can be incredibly sensitive, incredibly emotional on the sensitive side and he also has an insane temper. He just will flip out at the smallest things. It's actually been really fun; I'm regularly losing my voice," Burrell said. "When we were first recording this, I had just had a hernia operation and Jack, in every episode, is screaming about something or crying. So, I was standing in there, literally holding the hernia screaming at the top of my lungs. That's the best way to describe the character, he's a hernia creator."
Duncanville, which doesn't have a premiere date yet, "has been one of the best jobs of my life," Dunphy said.
"I am having so much fun doing press about it because The material is so strong, it's so funny, it is something that kind of continues in the Modern Family vein of being something everybody can watch together—older kids probably, not super young, but obviously the people are just so amazing in it," he said. "I had that luxury in Modern Family, of working with great people for so long. Mike [Scully] and Julie [Scully] and Amy and everybody have just been so lovely, so I am just feeling very lucky. This will be the perfect retirement segue way job because I somehow have managed to find a job with less hours than Modern Family, which I was unsure that was even possible, but no it's been amazing."
Modern Family returns for its final season on Wednesday, Sept. 25 at 9 p.m. on ABC. Click play on the video above to hear from Modern Family star Jeremy Maguire about the end of the series.