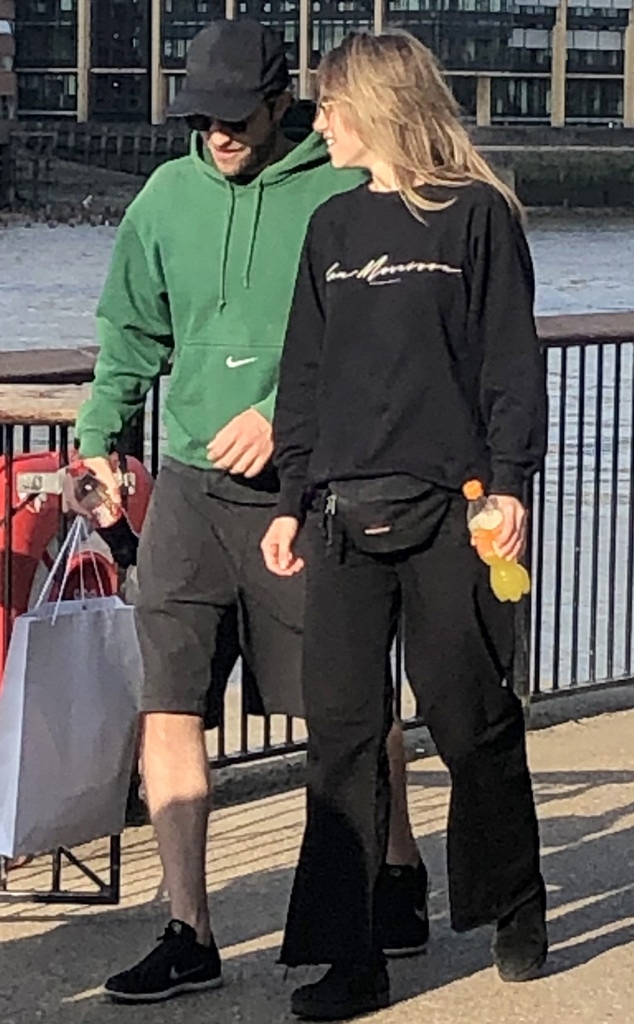 Vantagenews / BACKGRID
Robert Pattinson and Suki Waterhouse's relationship is withstanding the test of time.
When this A-list couple was spotted engaging in some heavy PDA last July, all signs indicated that they were simply enjoying a casual romance. At the time, a source told E! News that R-Patts wasn't "looking for anything serious," especially considering his fresh split from fiancé FKA Twigs. But a year has passed and it looks like this summer fling is now a full-fledged relationship. 
Suki and Robert are currently in their home of London, where the pair is sometimes seen enjoying romantic strolls. However, more often than not their work keeps them away from each other. But as a source previously told E! News, the duo always makes sure to make time for one another when working on their respective projects. 
And to the dismay of fans, this is just about all that is known of their romance. Because serious as things may be, the two A-listers are not ones to really spill the beans about their long-lasting relationship. 
As Robert previously explained in an interview, he feels that revealing the intimate details of his love life "devalues" the relationship. "If a stranger on the street asked you about your relationship, you'd think it extremely rude," the star said. "If you put up a wall it ends up better. I can't understand how someone can walk down the street holding hands, and it's the same as when I do it and a hundred people are taking your photo. The line between when you're performing and when you're not will eventually get washed away and you'll go completely mad."
And Suki likely agrees. The blonde beauty previously dated the infamously private Bradley Cooper, which she said was a "boring" subject to discuss. In 2013 she said, "I'm not one of those girls who goes on about their boyfriends. I do think whatever I say will sound weird. But the truth is, if I start talking about him, I probably won't be able to stop. And I don't really want to talk about him, you know?"
Fair enough!