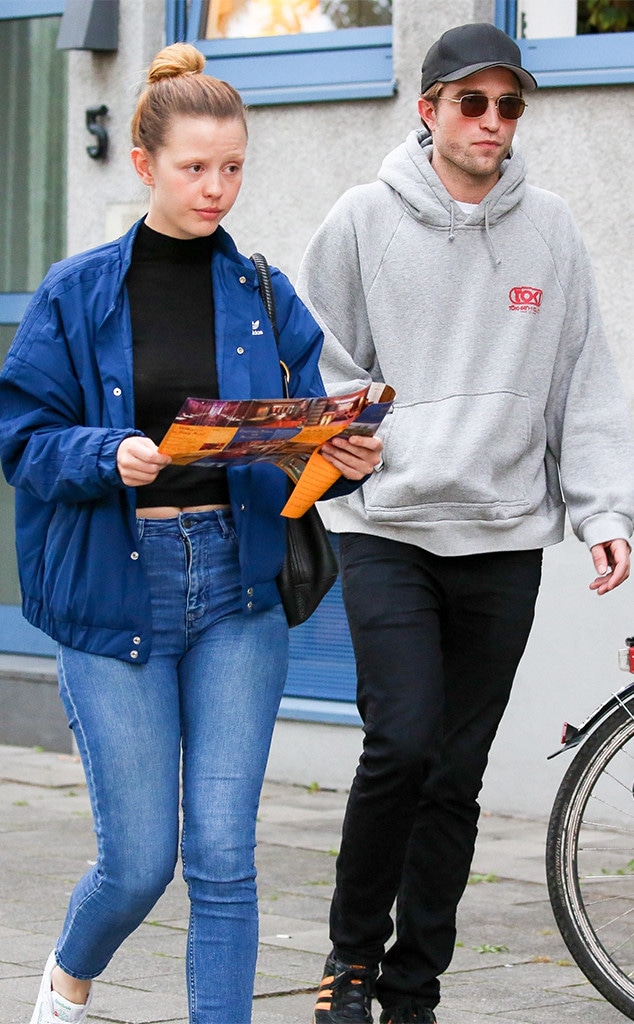 BACKGRID
Robert Pattinson and new co-star Mia Goth are amused but not surprised that their exes FKA twigs and Shia LaBeouf have been spending personal time together, E! News has learned.
Earlier this week, LaBeouf, 32, and FKA twigs, 30, who appears in his movie Honey Boy, sparked romance rumors after they were photographed outside her home in Hackney, London, on two different days. Meanwhile, the actor's rep announced that LaBeouf and Goth, his co-star in Nymphomaniac: Vol. II, had split after almost two years.
A source told E! News that Pattinson, 32, and Goth, 24, think it's comical and are not surprised that their exes got together and even saw it coming. LaBeouf and FKA twigs have not commented on the status of their relationship.
The source said that Pattinson and Goth, who have been promoting their new movie, High Life, are themselves just friends. The source said that the actor has a "don't care" attitude about the situation between LaBeouf and FKA twigs and has been a huge support system for Goth, who is hurt and upset but is trying to move on.
Meanwhile, Pattinson and Suki Waterhouse, who started dating casually several months ago, are still seeing each other, the source said, adding that their relationship is going strong.
While the actor and Goth have been busy promoting High Life together, Waterhouse has herself has been filming a new movie.
She and Pattinson make time for each other in between their work requirements and have both been spending a lot of time in London together, the source said.