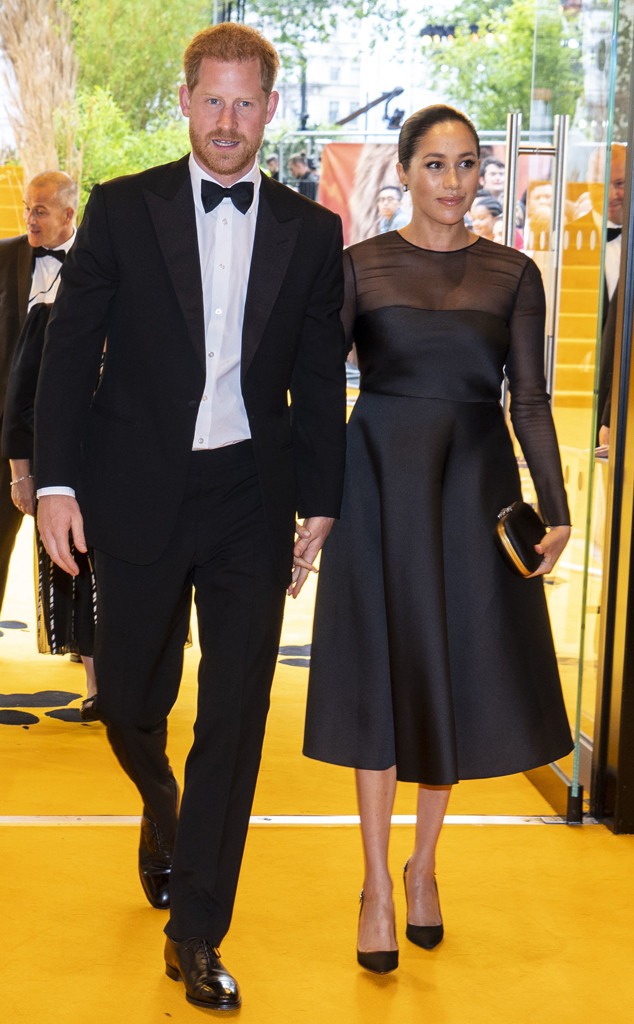 Niklas Halle'n/PA Wire
Prince Harry and Meghan Markle are cleaning house.
The Duke and Duchess of Sussex unfollowed literally everyone on Instagram. But, before the backlash comes pouring in, allow them to explain themselves. Known for highlighting charities through their social media, the parents of Archie Harrison have asked for fans to nominate which 15 accounts should be crowned with their follow later this month.
"For the month of August we look to you for help," the duo wrote. "We want to know who YOUR Force for Change is.... Each month, we change the accounts we follow to highlight various causes, people or organisations doing amazing things for their communities and the world at large"
"Over the next few days please add your suggestions into the comments section: someone you look up to, the organisation doing amazing work that we should all be following, an account that inspires you to be and do better (or that simply makes you feel good), or the handle that brims with optimism for a brighter tomorrow," the message continued. "We will choose 15 accounts and follow them next Monday, as we spend the month of August acknowledging the Forces for Change in all of our lives."
The post perfectly goes hand-in-hand with theme of British Vogue's September "Forces of Change" issue, which Meghan guest edited.
In her historic role, the ever socially-conscious royal took the opportunity to step away from fashion-focused topics and highlighted 15 "brilliant female changemakers."
Turning down the chance to grace the cover herself—"She felt that it would be in some ways a 'boastful' thing to do for this particular project," the magazine's Editor-in-Chief Edward Enninful explained—Meghan turned the spotlight on the "women she admires," including Yara Shahidi, Gemma Chan, Selma Hayek, New Zealand Prime Minister Jacindo Ardern and climate change champion Greta Thurnberg among others.
"Through this lens, I hope you'll feel the strength of the collective in the diverse selection of women chosen for the cover as well as the team of support I called upon within the issue to help bring this to light," the former Suits actress said in a statement. "I hope readers feel as inspired as I do, by the 'Forces for Change' they'll find within these pages."
Indeed, inside the issue readers were treated to a candid conversation between Meghan and Michelle Obama and an interview between her husband and world renowned primatologist Dr. Jane Goodall.  
Watch:
Meghan Markle & Prince Harry's Birthday Wish Is Under Fire
Alas, the Internet still tried to knock her down. Critics called her out for not including Queen Elizabeth II while others questioned why she skipped out on meeting President Donald Trump, citing maternity leave, when she was devoting her time to curating the magazine.
Fans are often nitpicking her every move. Just last month, the Duke and Duchess came under fire when they wished nephew Prince George happy birthday on Instagram. The problem? They did not refer to the future king by name nor did they use his official title.
Sigh.