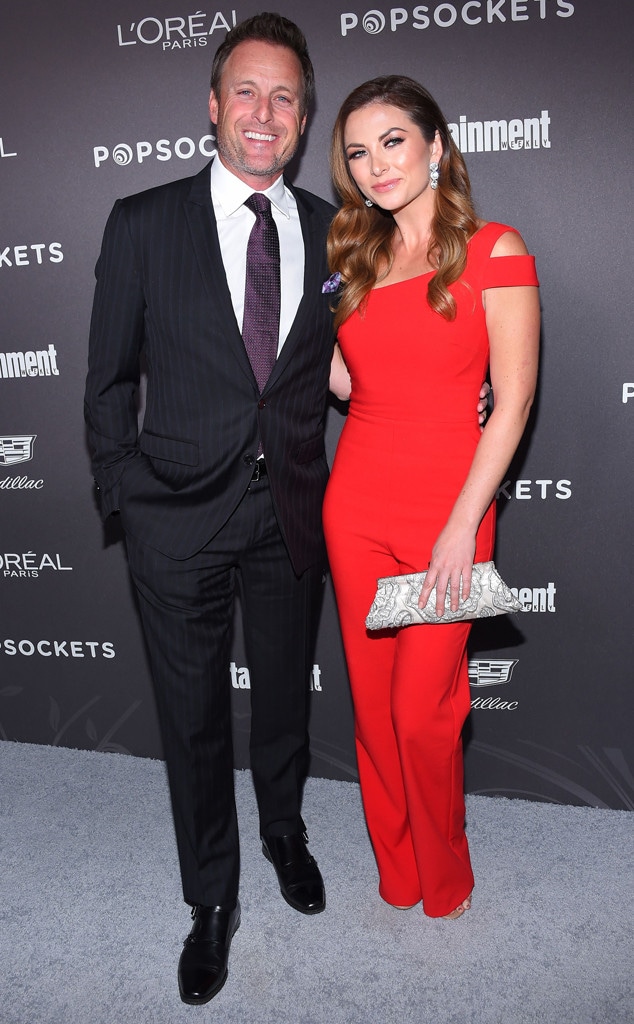 AFF-USA/Shutterstock
After nearly two decades of hosting The Bachelor franchise, Chris Harrison has picked up a thing or two about romance. But, at the same time, he's also learned when to ditch the grand gestures and just play it simple.
In fact, as it turns out, the 47-year-old asked out now-girlfriend Lauren Zima through, yes, an Instagram DM. Though his relationship with the Entertainment Tonight correspondent had previously been professional⁠—"I never looked at him and ever considered whether I found him attractive," she said—Zima revealed something changed over craft services at a tell-all taping. 
"He just gave me a different vibe," she admitted on Nick Viall's The Viall Files podcast. "It was fairly overt. He mentioned something about picking his kids up or something. He somehow brought up being single, I think. And then I said something like, 'I'm single now,' and he was like,' Oh.' But I said it in a more eloquent way."
Afterwards, she sent him a friendly direct message about bumping into him—"I didn't say, 'Hey, I couldn't be more single and I know how darkly alone you are," she joked—and, from there, Harrison took matters into his own hands. "I opened the door and he walked through," Zima explained. "It all worked out really well and it was also the perfect amount of time. We had a little bit of messaging and he said let's grab a drink and have real person talk."
And despite the most dramatic journeys shown on the ABC love hunt, their relationship is anything but.
"I sort of feel like I'm reaping the benefits of someone who's worked on this show and learned how to talk to women for so long," the journalist raved to The Bachelor alum. "He is so communicative. He's so thoughtful. He's so clear with his feelings and a good listener...I don't expect Bachelor dates from him, but I will tell you he has taken me on a helicopter."
Still, that's about as over-the-top as they get. "I could have fun with him anywhere," she continued. "I have such a great time with him. I have so much fun and I'm so happy with him if we're scanning through movies to find something to watch on TV or if we were in the helicopter."
Harrison and Zima made their red carpet debut in January at Entertainment Weekly's pre-SAG Awards party at the Chateau Marmont in West Hollywood.  She later posted an Instagram Story that saod Harrison "is great at parties."
The ABC host was previously married to his college sweetheart, Gwen, with who he has two children, Joshua and Taylor. After 18 years of marriage, they split in May 2012.