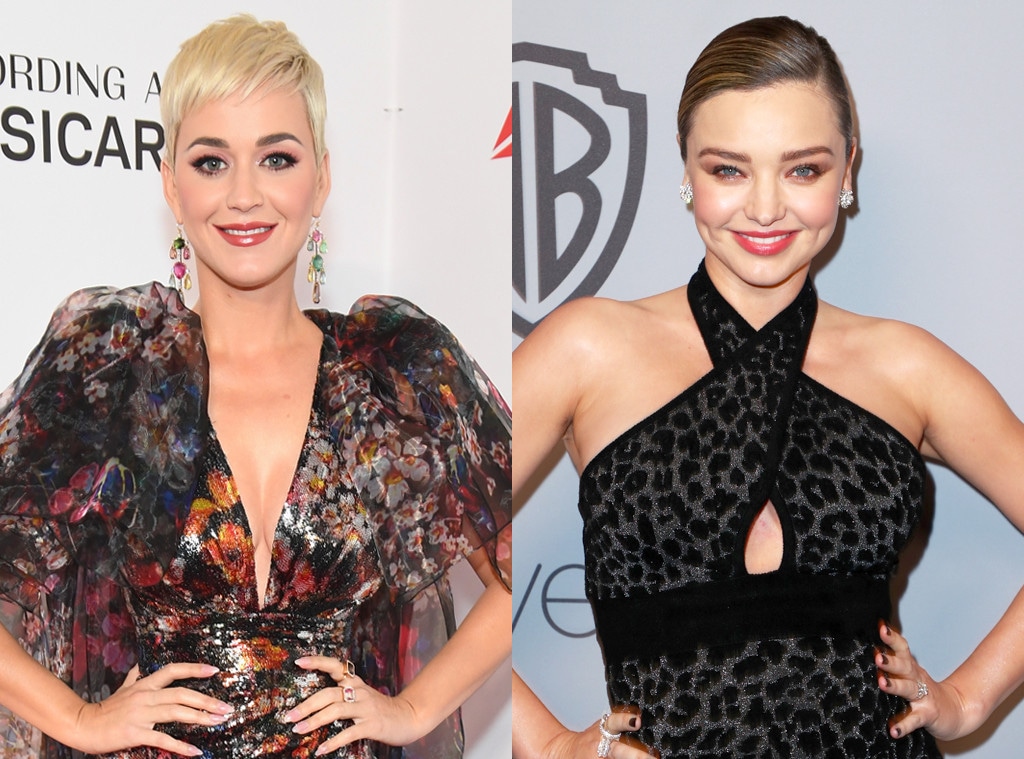 Getty Images
No drama here!
On Thursday, Katy Perry stepped out at a launch event for Kora Organics' new serum, hosted by founder Miranda Kerr. The songstress and supermodel posed for a photo together, immediately sending the internet into a flurry. After all, Kerr was famously married to Orlando Bloom, Perry's current fiancé. 
"Thanks for shining bright with me @katyperry & Angela," the skincare mogul wrote on Instagram of the performer and her sister. "KORA-grats on an illuminating vitamin c packed to perfection product - The #Nonibrightserum," Perry wrote back on her Instagram page.
Naturally, the sighting grabbed fans' attention—and they couldn't be happier about it. 
"Adults acting like adults THATS WHAT THIS IS and that's why they're GLOWING," one fan wrote of the women. "I love a mature relationship," another weighed in.
"Orlando must be so happy," a third noted. 
Indeed, it's a happy time for the actor, who proposed to the American Idol judge on Valentine's Day, the latest milestone in their romance spanning three years. "They moved in together right after they got engaged," a source told E! News. "She had been doing work to her new house for several months and it was finished right at the time they got engaged. It worked out perfectly and they are loving this time in their lives."
Back in 2013, he and Kerr announced they were calling it quits after three years of marriage. She has since wed Snap CEO Evan Spiegel and is currently pregnant with the couple's second child. She and Bloom also share 8-year-old son Flynn, with whom Perry has also bonded over the years. 
From the looks of Katy and Miranda's new photo, there's nothing hot and cold about this modern family—only harmony.