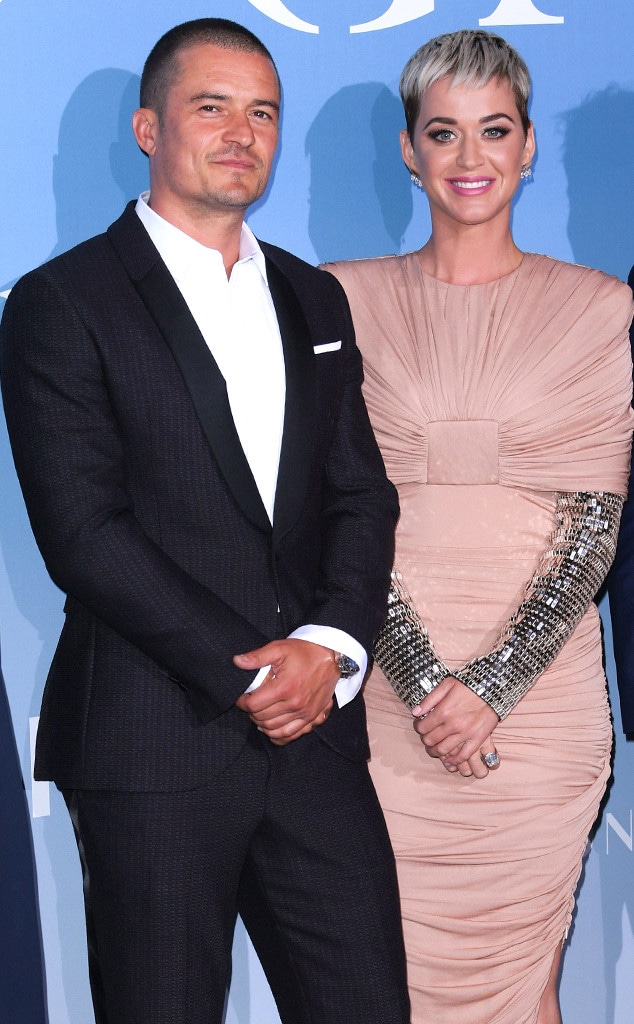 David Fisher/Shutterstock
Katy Perry is living a teenage dream with her fiancé Orlando Bloom.
The singer has been living in a state of pure bliss ever since the Pirates of the Caribbean star popped the question on Valentine's Day. And now that they are engaged they are planning the big day. A source tells E! News that the A-list pair is "starting to talk about what their wedding might look like, but they haven't made any decisions."
One thing is for sure so far: "They want to make sure they decide on something that will be perfect for them as a couple," the source shares. Which makes sense considering Katy and Orlando had "very different weddings" for their previous marriages. Katy was formerly married to comedian Russell Brand, while Orlando was once married to Victoria's Secret model Miranda Kerr.
Unfortunately, the insider says, "Orlando doesn't want anything big and flashy," which means Katy likely won't be riding in on an elephant like she did for her wedding to Brand. So, to make sure they have the wedding of both of their dreams, the source shares that they "will have a wedding planner to help them execute."
The lucky wedding planner won't be in charge of everything though since the insider says Katy has "some ideas of what would be cool." 
According to the source, the singer and actor will be easy to please since they would be more than happy having a wedding "where their friends and family can come together and everyone has fun."
Watch:
Katy Perry's Engagement Ring: Get All the Details
And in other exciting news, it appears that Katy and Orlando have taken another leap in their relationship: they are officially living together. "They moved in together right after they got engaged," the source reveals. "She had been doing work to her new house for several months and it was finished right at the time they got engaged. It worked out perfectly and they are loving this time in their lives."
Orlando is taking the move seriously since he has also listed his $8.9 million home in Los Angeles, Calif. 
Their friends and family are happy for them too. Their loved ones gathered for a surprise engagement party just moments after Orlando popped the question and was the perfect way to kick off their engagement. "He did so well," Katy later gushed in an interview.