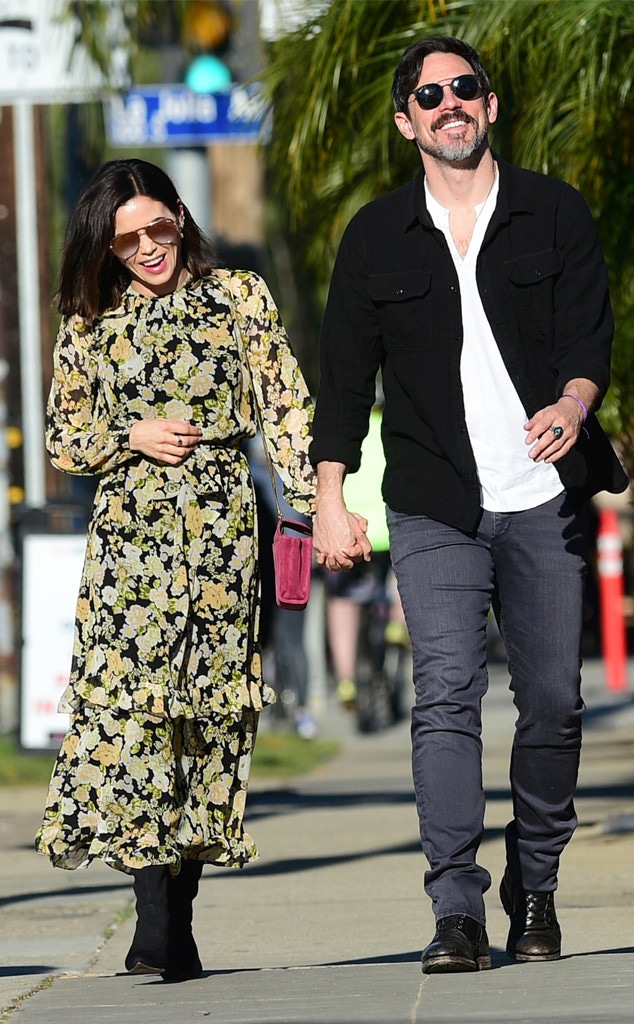 Hollywood To You/Star Max/GC Images
Jenna Dewan has found zen in boyfriend Steve Kazee. And now, she's sharing her happiness with the world. 
Earlier today, the actress took to Instagram to post an inspirational message wither her nearly six million followers. "To experience peace does not mean that your life is always beautiful," read the note. "It means that you are capable of tapping into a blissful state of mind amidst the normal chaos of a hectic life."
Minutes later, she followed the quote with an example. Posting a picture of her cuddling up to Steve, she wrote, "Speaking of peace…." (Yes, this is their first snap together on social media!)
Jenna—who filed for divorce from Channing Tatum in October—has been dating the Tony Award winner since last year. "She was introduced to him by mutual friends and they hit it off right away," a source previously told E! News. "Steve treats her very well and is doing everything right. She's hopeful about the future, but not getting too far ahead of herself."
In April, the 38-year-old opened up their relationship. "Steve, my boyfriend, is a huge wrestling fan and he got me so into it," she told WWE champ John Cena, who was guest hosting The Ellen DeGeneres Show. "I watched WrestleMania by myself. He wasn't even in town."
Meanwhile, Channing has found happiness with singer Jessie J.
"They have both fallen hard for each other," a source told E! News in March. "They are just enjoying this time and want to be together as much as they can."
After the relationship was revealed in October, social media users began commenting on the Brit's physical appearance, noting her resemblance to Jenna.
"There is a story I have seen be re written over and over again in the past few weeks that talks about myself being compared directly to another beautiful woman regarding our looks and people picking who they think is prettier," Jessie wrote on Instagram. "I am so disappointed and embarrassed that my name is even involved. It's not something I stand for, at all. I don't take stories like this lightly. Because I know the kind of impact it has on younger girls reading it."
Watch:
5 Things Channing Tatum and Jessie J Have in Common
Jenna was eager to support her ex's girlfriend. 
"Amen Jessie! Yes!!!!!" she wrote on her Instagram Story. "Women for women all the way. No need for negativity. Let's live in a world where we support each other and raise each other up. Like i said before, positive vibes all the way. Nothing but respect."
And we have nothing but respect for these two power couple!