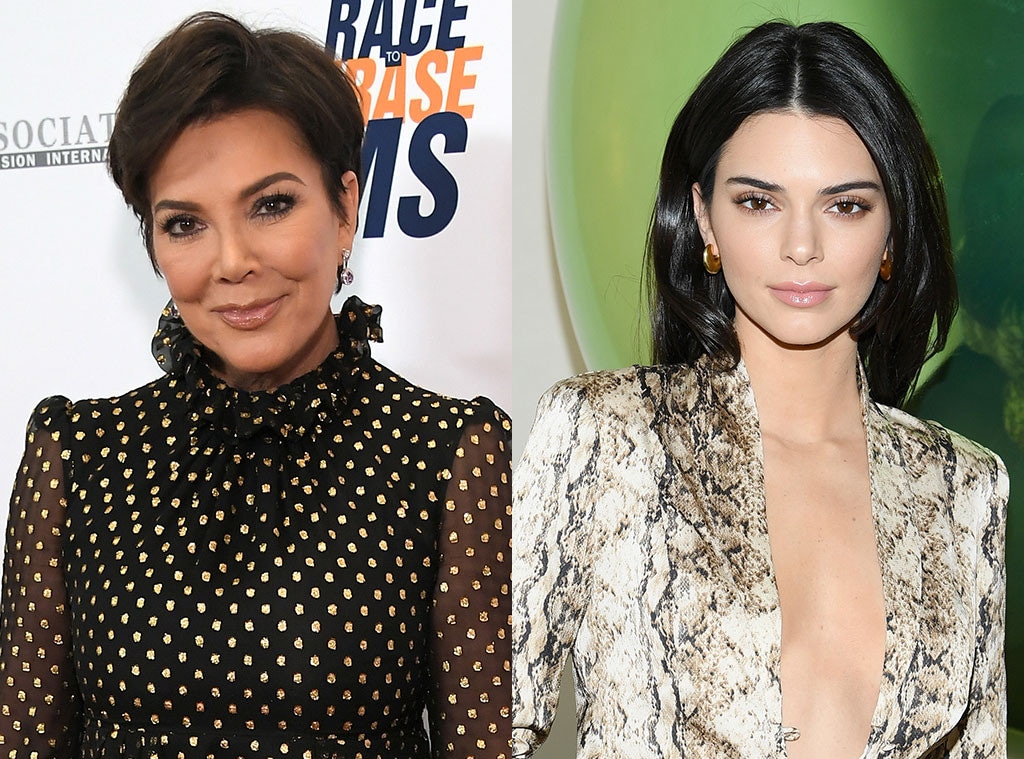 Neilson Barnard/Getty Images for Race To Erase MS, Dimitrios Kambouris/Getty Images for The Times Square Edition Premiere
Sometimes even Kris Jenner has trouble keeping up with her brood
In honor of Mother's Day yesterday, the matriarch took to Instagram to celebrate all the women in her family who have children. And if you're keeping track, that includes Kourtney Kardashian, Kim Kardashian, Khloe Kardashian and Kylie Jenner. Even her own mom MJ Houghton got a special shout out. 
"Happy Mother's Day to all of the beautiful Moms out there, and to the women who are mentors and mother figures to someone special," wrote the mogul. "To my amazing Mom MJ, I love you more than you will ever know. Thank you for raising me to be strong and independent and for loving me the way you do. To my beautiful daughters who are moms, I am so proud of you girls and the mothers you have become.. my grandchildren are so blessed that God chose YOU to be their mommies."
Missing from the touching tribute? Childless daughter Kendall Jenner. And she took note. "Love you too mom!" the model quipped in the comment section of the post.
As it turns out, the 23-year-old is seemingly avoiding parenthood right now. In April, she shared a photo on Instagram of her surrounded by her siblings and their numerous kids. She followed the shot with a hilarious meme that read, "Pregnancy is in the air." 
"Me: [a photo of a person with a bag over their head.]"
Jokes aside, she later admitted that starting her own brood has crossed her mind once or twice, but she's not ready just yet. "I go in and out of phases," Kendall recently told E! News' Zuri Hall. "Some days, I'll be there and I'll be like, 'Omg, I think it's happening. I think I have the fever.'"
For now, the reality star is perfectly content with being the on-call babysitter. "Most days, I'm like, 'This is too much.' It's a lot to be able to play with them," she said of her nieces and nephews. "I'll just be like, 'Go to your mom.'"
Watch:
Kendall Jenner Is Ready For 2019 Met Gala
Last year, while sitting down with Lana Del Rey for an Elle interview, Kendall opened about her "forever growing" family. 
"Every time I think it's eased up, someone's popping out a baby," she said, adding that "it's obviously a bit weird" that her younger sister Kylie, 21, had a baby before her. "I didn't expect it to happen like this. But it's beautiful."