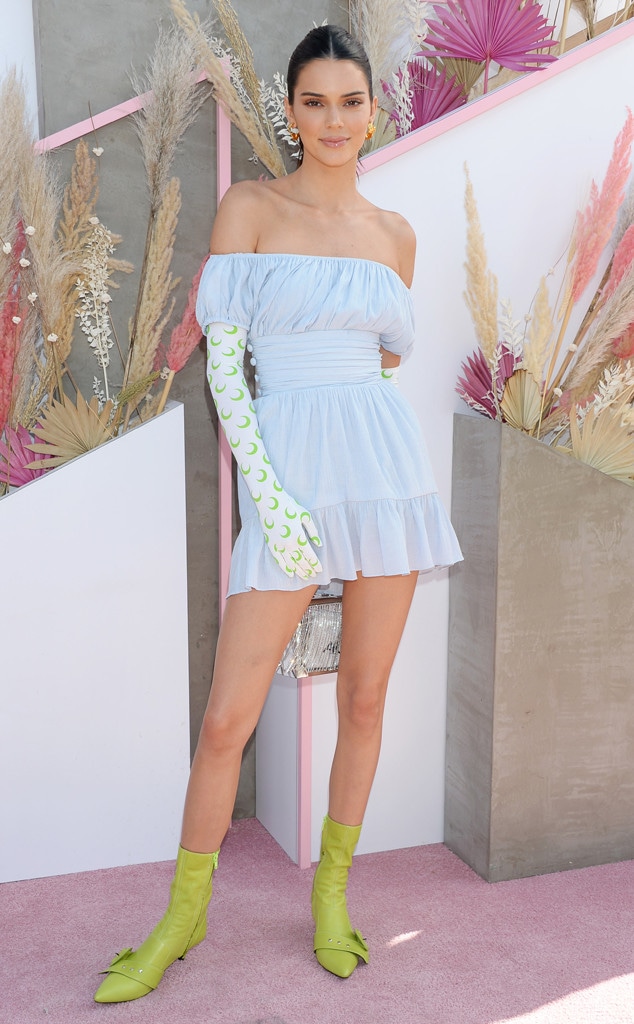 Broadimage/Shutterstock
When it comes to having kids, Kendall Jenner wants to avoid whatever's in the air. 
The supermodel sent fans into the weekend with quite the laugh on Friday when she shared a family photo of her and her sisters with their children. 
The shot was seemingly taken at Kanye West's Sunday Service during Coachella last weekend and features Jenner's famous siblings, including Kourtney Kardashian, Khloe Kardashian, Kim Kardashian and Kylie Jenner with their many youngsters. 
In the middle of the photo, Kendall was photographed looking at the group. The punchline came when she followed up the photo with a meme that read, "Pregnancy is in the air."
"Me: [a photo of a person with a bag over their head.]" 
Clearly, Kendall, who's an aunt to more than a handful of kiddos, has no interest in becoming a mom herself anytime soon. 
The post got plenty of attention from Kendall's famous friends, including newlywed Hailey Bieber, who commented, "AHHHAHAHAAA exactly."
A year ago, she got candid with Lana Del Rey in an interview for Elle about her family's many members. "It's forever growing," she said at the time. "Every time I think it's eased up, someone's popping out a baby."
Kendall also admitted, "It's obviously a bit weird that your little sister [Kylie Jenner] is having a baby before you. I didn't expect it to happen like this. But it's beautiful." 
As for her own baby plans, "I am ready to wait," the 23-year-old told Vogue last March. "I want to have kids, but at, like, 28 or 29."