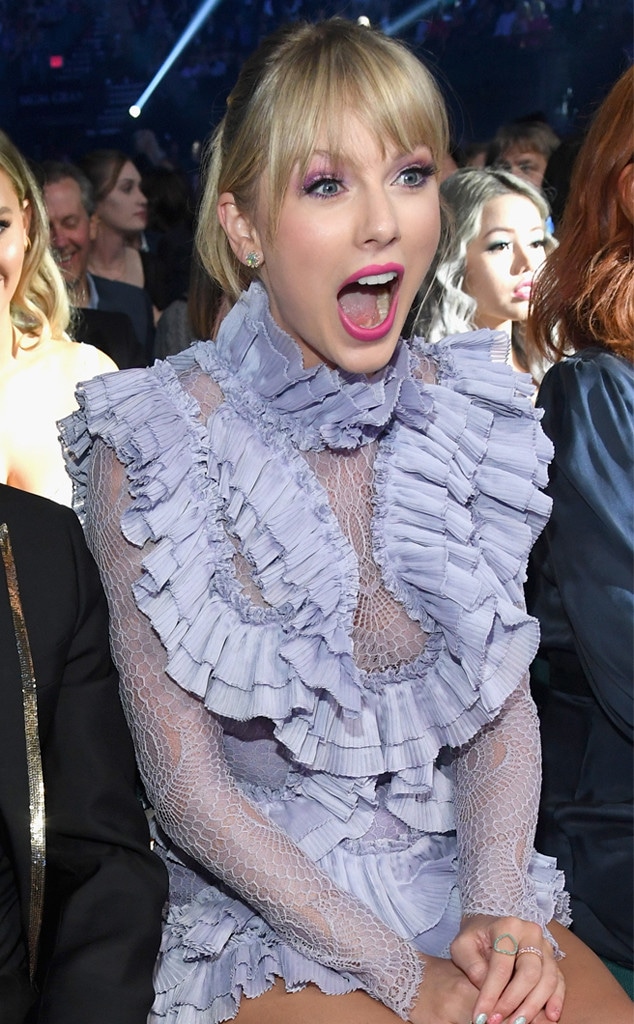 Kevin Mazur/Getty Images for dcp
It was a night to remember at the 2019 Billboard Music Awards. 
There was a lot going on inside the MGM Grand Arena on Wednesday night as the annual show kicked off once again with host Kelly Clarkson. As can be expected with every year of the musical ceremony, this one was just as star-studded as superstars like Madonna, Mariah Carey and Taylor Swift lit up the stage with unforgettable performances (holograms, anyone?!). 
Plenty of famed performers also went home with coveted statues, including Drake, who dethroned Swift and went home as the new artist with the most Billboard Music Awards ever.  
Needless to say, the show was unforgettable for a variety of reasons, including the ones that probably weren't planned. From impromptu tissue throws to a hat mishap, here were the awards' most awkward moments. 
1. A Throw of a Hat
Paula Abdul wrapped up the ceremony with a musical bang as she performed all of her famous hits to close out the show. However, in one quick moment the internet did not fail to catch, she threw her hat and it accidentally hit Julianne Hough in the neck. Judging by the dancer's reaction, she didn't expect it either, but played it off like a pro. 
2. Tissue Toss
When Mariah Carey appeared on stage to accept the Icon Award after a standout medley performance, she had to dry some tears first. However, before she addressed the packed arena, she needed to get rid of the tissue in her hand, so...she just tossed it, sparking some laughs before she delivered a touching speech. When you're the Icon, you do what you want. 
3. Spoiler Alert!
Apparently, the Billboard Music Awards' Twitter feed was one step ahead of the show. According to Time, the account tweeted out the winner for "Top Artist" (which ended up being Drake) while Clarkson was reading the nominees. 
4. Cardi B to the Rescue
When Maroon 5 was announced as the winner for "Top Hot 100 Song" for "Girls Like You," it soon became clear they weren't in the room to accept. Fortunately, their famous collaborator Cardi B was in the front row and able to take it over from there. "Well, Maroon 5 ain't here, but I am!" she shouted into the mic in signature Cardi style. 
(E! and NBC are both part of the NBCUniversal family.)