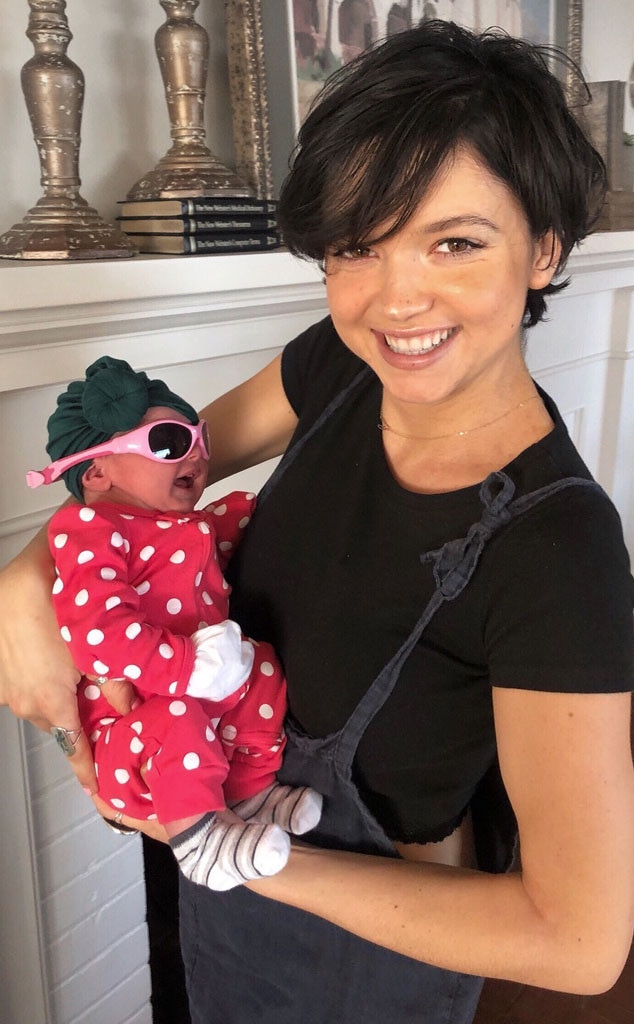 Instagram
Golden hour? How about happy hour!
Such was the case for new mama Bekah Martinez, who took a moment out of her weekend for a glass of wine after wrapping up breastfeeding her newborn baby girl, Ruth Ray De La Luz Leonard. 
"Sunset vibes from this weekend," the Bachelor alum captioned a photo of herself with her daughter nursing in one arm and a glass in the other hand on Instagram.
"I was waiting patiently for her to finish nursing before beginning my (single!) glass of wine," the reality star clarified. 
The star welcomed her little one into the world via water birth on Feb. 1. "Can't believe what a beautiful little girl we have," Martinez said of her youngster on social media as she commemorated the little one's first month. "Also can't believe we've successfully survived 28 nights with a newborn."
The new parents revealed they had been going out back in July 2018. Two months after making things Instagram official, Martinez shared she was expecting. 
"I was in disbelief and thought, 'Is this really happening?'" Martinez told Pure Wow at the time. "I immediately called Grayston and then went across the street to the Dollar Tree and bought two more pregnancy tests. They, of course, were both positive."
Needless to say, life has changed for the 24-year-old and Leonard. "This man is wonderful. And handsome. And a great dad. I love him so much, but there's so much you don't see that goes on behind the instagram scenes," she recently wrote on Instagram, noting that they were starting therapy together. "I think it's easy to look at our photos together and think we transitioned seamlessly into a life with each other, and that couldn't be further from the truth."