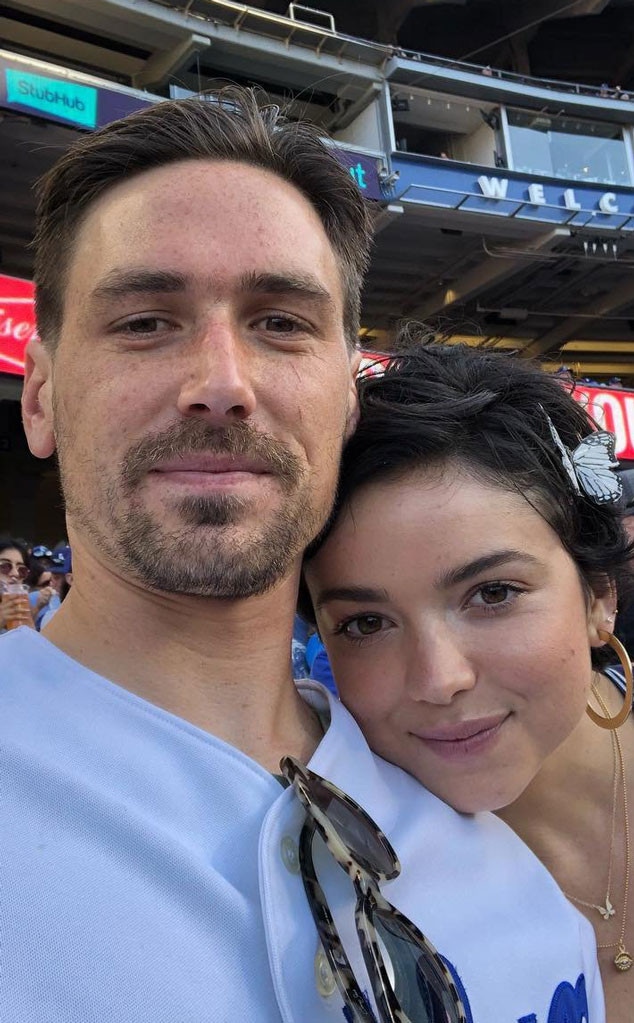 Instagram
You won't be seeing Bekah Martinez on Bachelor in Paradise this season...because she has a boyfriend!
The 23-year-old Bachelor alum, who appeared on Arie Luyendyk Jr.'s season of the ABC series, is currently in a relationship with 29-year-old Grayston Leonard. The duo first met in February and they've since met each other's parents, so it's safe to say things are serious between the couple. Now, Martinez is opening up about her relationship and her decision not to go on Bachelor in Paradise.
"His name is Grayston and at first we decided to take our relationship slow because I didn't know if I was going to go on Paradise or not and I wasn't really sure what I wanted," Martinez tells PureWow. "I wasn't sure if I wanted to miss out on that opportunity. I was kind of like, 'I don't want to be dating this guy for two months and then decide not to go on Paradise and have total FOMO and wish that I had done it.'"
"But as it got closer to [filming] I just started realizing that it wasn't worth it for me to put myself in that environment where I could possibly jeopardize what I had with Grayston," she continues. "I just decided that the guy that I was with back home was the person that I wanted to be with right now, and I didn't want to risk leaving that by keeping my options open and going on Paradise to see if there were any guys there for me. It was kinda this realization that if I have something right in front of me that's good, why am I going to go out of my way to look for something else?"
Martinez's new beau is the founder of Pequod Rising and works at the rock-climbing gym where she climbs.
"At first, it was really casual and we were just doing a lot of fun stuff together, and then it just progressed into something deeper," she shares with PureWow. "We do a lot together; we climb, we went to Utah together on a climbing trip a couple months ago. We both met each other's parents, so it's definitely getting really serious now."
And with so much of her life being made public over the last year, Martinez says it felt "good" to keep her relationship private for a while.
"I also didn't want to go through the whole thing when we started dating. For one, I was not sure if I was going on Paradise or not, but also, I didn't want to put something on the internet and have to address it if we possibly broke up," she explains. "Now that we're at a serious point, I feel comfortable sharing this with the world."
And while she's not sure what the future holds, Martinez says her new man "definitely has my rose for now!"