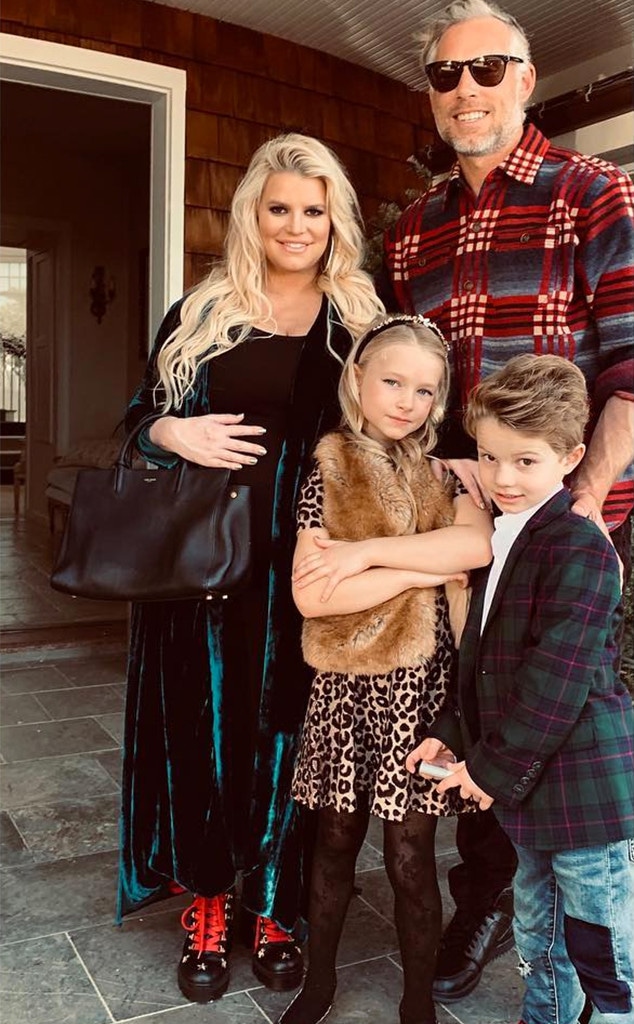 Instagram / Jessica Simpson
It's a party of five in Jessica Simpson's household! What's more, her two kids—Maxwell Drew Johnson and Ace Knute Johnson—are "so excited" about their baby sister.
On Wednesday, the fashion designer and her husband, Eric Johnson, welcomed their daughter, Birdie Mae Johnson.
So how are Simpson's kids feeling about their little sis? They couldn't be happier, according to a source.
"Max and Ace are so excited about the baby," a source tells E! News. "Seeing them with their new baby sister has made it all worth it."
"Getting to this point wasn't an easy road, but now that Birdie is here, Jessica can forget about her difficult pregnancy," the source reveals. Adding, "Jessica is feeling relieved that Birdie is finally here."
Fans of the 38-year-old star know her third pregnancy wasn't the easiest, and she often documented her struggles on social media.
In fact, the mother-of-three was in the hospital a few weeks before she gave birth to Birdie Mae.
Jessica revealed she spent a week in the hospital for bronchitis, which was her "fourth time in two months."
Prior to her hospital incident, she discussed her very real and relatable pregnancy struggles. From having swollen feet to acid reflux to breaking her toilet seat, she kept things 100.
Right now, as the source puts it, Jessica is "focused on getting Birdie eating and feeding well."
If anything, "she's very excited to start this new adventure as a family of five."
Congrats to the couple on their little bundle of joy!