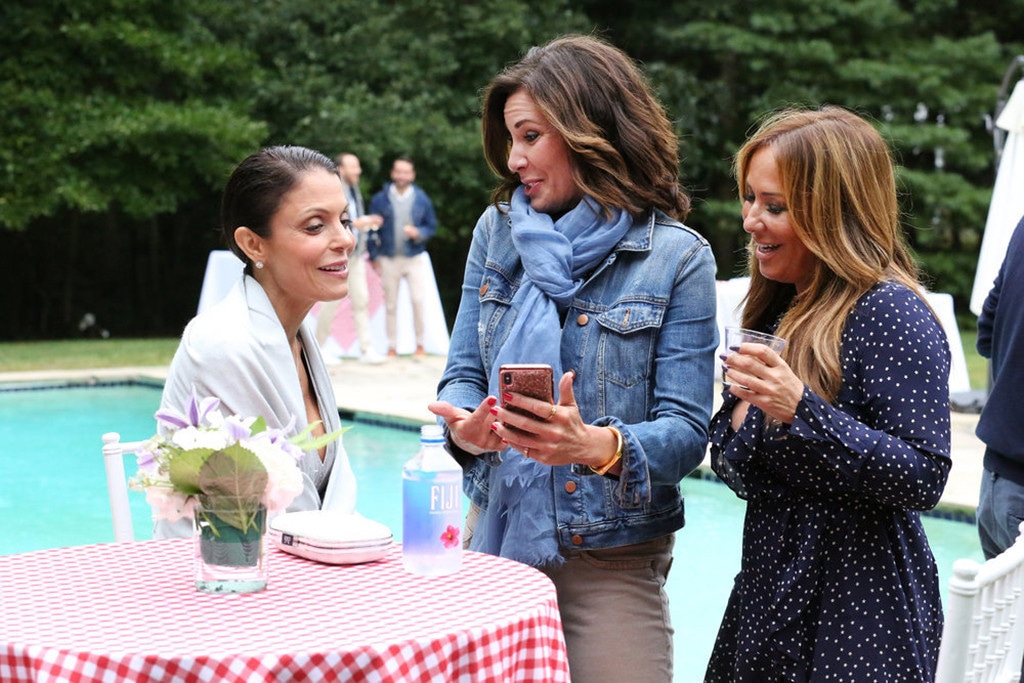 Bravo
Luann de Lesseps has had quite the year. 
The Real Housewives of New York star got arrested, she went to rehab, she got into a lawsuit with her own kids, and then she went to rehab again, somehow put on a cabaret show in the middle of all that, and that's not even all of it. 
In tonight's episode of RHONY, Lu and her closest friends went to dinner in the Hamptons and rehashed "Intervention Weekend," which was how Luann ended up in rehab a second time, which began with Lu desperately trying to buy a six million dollar house. She didn't have six million dollars to buy a house, so she hit up friends like Bethenny to give her money to buy it. 
Bethenny refused, and Luann was angry. 
"I had been sober for months, and gradually, I had a little glass of wine here, a glass of wine there, and then having this lawsuit with my kids, I just—you know, it was the straw that broke the camel's back. I had polished off two bottles of rosé, and that still wasn't enough," Luann said. 
She had even offered to pay an extra million dollars to make sure the 8,000 square foot house was hers, and her friends around the table remembered hacking into her email to cancel various transactions. 
"We all realized enough was enough," Barbara Kavovit said. "We called the attorneys, I got power of attorney. Bethenny blocked calls. We blocked emails, and that was it." 
"I'm glad you remember, because I don't remember a damn thing," Luann said. 
Barbara said that if Luann had refused to get help, they were ready to strap her down and drag her there. 
"I had to relearn in rehab the second time around that alcohol is a power greater than me," Luann explained. 
Then the conversation switched back to the major problem of the episode: Barbara is having a clambake, and Dorinda can't come unless she calls and clears things up with Luann first, which she absolutely refused to do. 
And so the clambake happened, and not only did no one seem to know how to dress for a clambake (sparkly muumuu? white lace dress? casual jean jacket? no one knows!), things got real awkward when Ramona, Tinsley, and Sonja arrived together, intending to confront Barbara. Dorinda did not go, but she did send Luann a text with a Tyler Perry quote about forgiveness, which was fantastically confusing, if not at all helpful. 
Now, our final question after tonight's episode: Where did Dorinda get those mermaid costumes? Because we need them, even if we'll never look as cute as Tinsley didn't believe she looked. 
The Real Housewives of New York City airs Wednesdays at 9 p.m. on Bravo.
E! and Bravo are both part of the NBC Universal family.