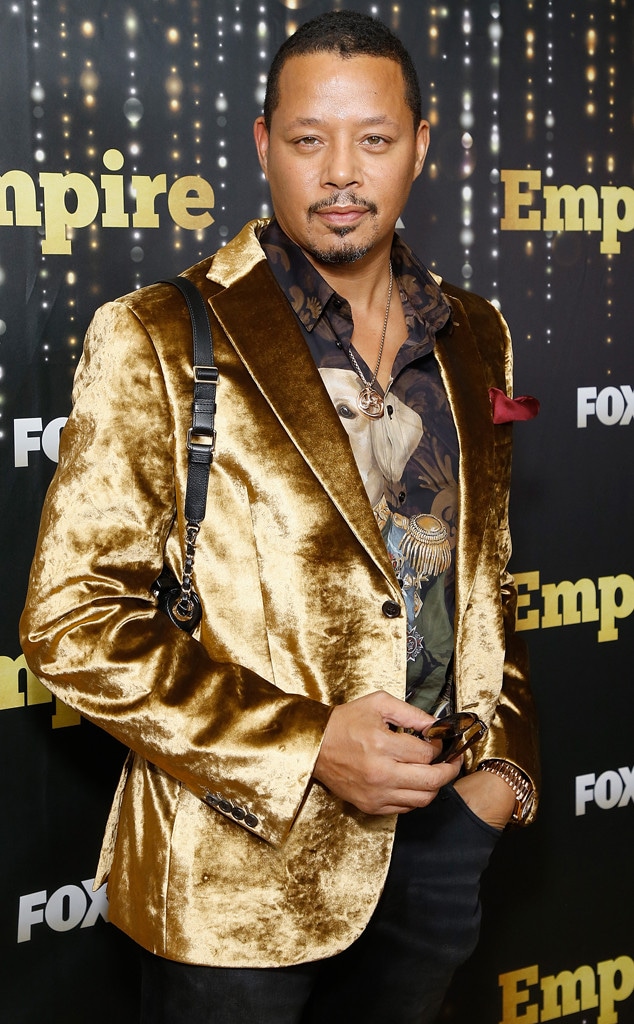 John Lamparski/Getty Images
Terrence Howard is sticking by Jussie Smollett.
Just a few days after Smollett's arrest, the Lucious Lyons character took to Instagram to share a video of his Empire co-star tickling and playing with a baby. 
"All your lil homies got you... We love the hell outta you," Howard captioned the video. 
After a follower criticized Howard for supporting Smollett, the 49-year-old actor fired back.
"@blshealy sorry you feel that way but that's the only Jussie that I know," Howard wrote in the comments section. "That Jussie that I know could never even conceive of something so unconscious and ugly. His innocence or judgement is not for any of us to decide. Stay in your lane and my lane is empathy and love and compassion for something that I've called my son for 5 years. It's God's job to judge and it is ours to love and hope, especially for those that we claim to have loved. There's nothing more harmful than a fake friend. Real talk." 
As Empire fans are well aware, Smollett plays Jamal Lyons, the son of Howard's character, on the show.
This wasn't the first time Howard had defended Smollett. He also expressed his support for the actor during an interview with ABC News after news of the alleged attack broke in January.
Smollett was arrested on Thursday for allegedly filing a false police report in which he claimed he was the victim of a homophobic and racist attack.
"Today we witnessed an organized law enforcement spectacle that has no place in the American legal system," his legal team said in a statement. "The presumption of innocence, a bedrock in the search for justice, was trampled upon at the expense of Mr. Smollett and notably, on the eve of a Mayoral election. Mr. Smollett is a young man of impeccable character and integrity who fiercely and solemnly maintains his innocence and feels betrayed by a system that apparently wants to skip due process and proceed directly to sentencing."
Smollett was released from jail after posting bond that same day. He then reportedly headed back to the set of Empire. However, on Friday, the show's executives confirmed Smollett would be cut from the season's final two episodes.