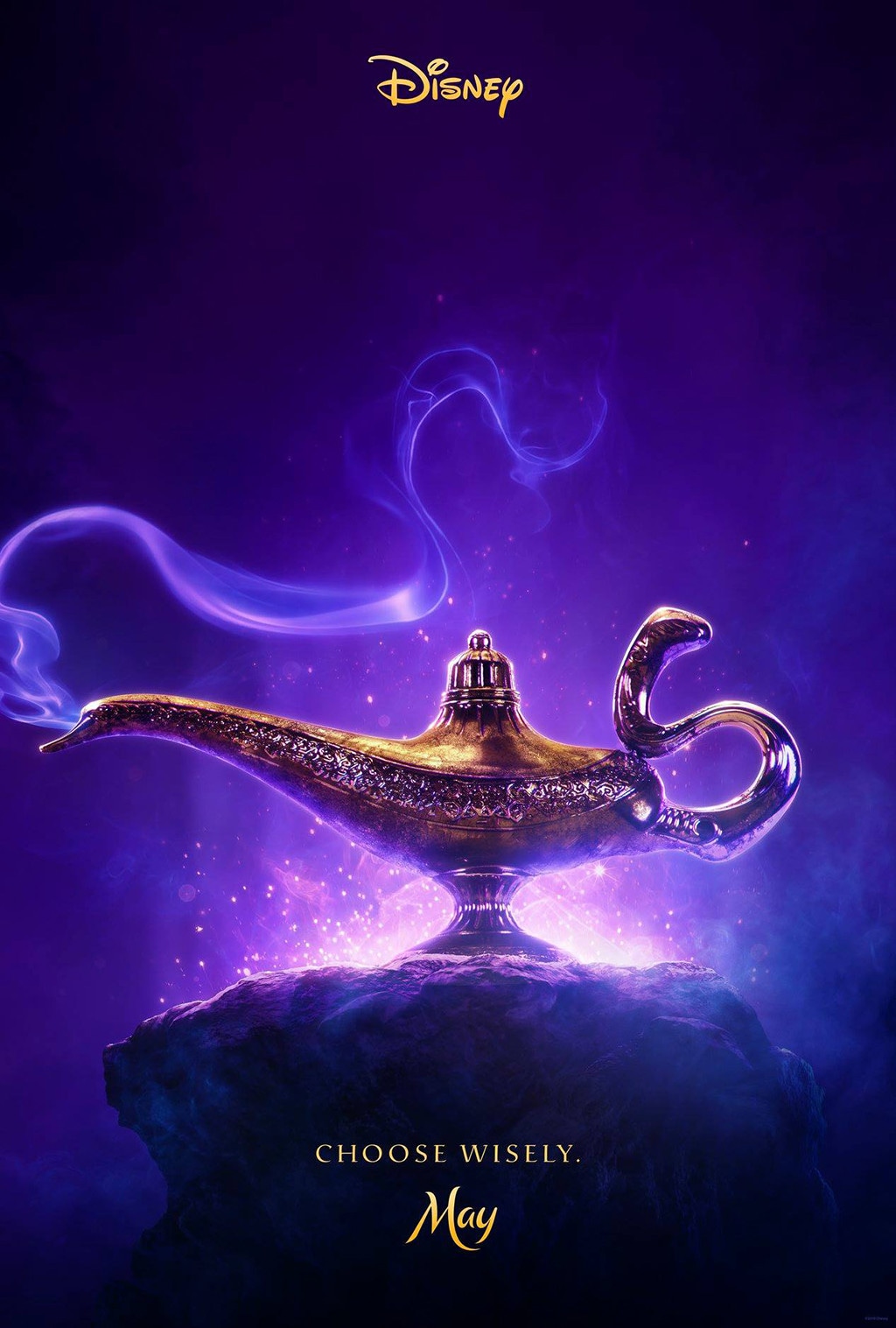 Walt Disney Pictures
You wanted blue? Oh, you got blue!
Disney just debuted the latest trailer for their highly anticipated live-action remake of Aladdin, and they finally granted your wish: your first full look at Will Smith in action as the Genie. 
Sure, the brand-new trailer gives us some sneak peeks at the chemistry between Mena Massoud and Naomi Scott, the newbies that are bringing everyone's favorite carpet-flying couple, Aladdin and Jasmine, to life, and a better look at the Cave of Wonders. 
But let's be real: it's Will Smith that steals the spotlight in the trailer, showing up at the very end and making quite the impression. 
"You really don't know who I am?!" he asks Aladdin, just after popping out of the lamp. "Genie? Wishes? Lamp? None of that ringin' a bell?"
After the trailer made its debut during the 2019 Grammys, Smith took to Instagram to remind fans he had previously promised he was going to be blue. Like, really blue. (The first trailer did not include Smith, only teased the Genie's debut.)
"Y'all need to trust me more often!" he wrote. 
Back in December 2018, Smith, 50, addressed some of the backlash that the first look at his take on the character, who was made iconic thanks to the late Robin Williams' voicework in the 1992 animated classic, received after Entertainment Weekly posted photos. In them, he was not blue. Fans, naturally, were outraged. 
"I'm gonna be BLUE!," he responded to one fan on Instagram. "This is how the Genie is in Human/Disguise Form. My character will be CGI most of the movie."
Also set to star in Guy Ritchie's take on the iconic tale are Numan Acar as Hakim, Navid Negahban as The Sultan, and Marwan Kenzari as Jafar.
But fans can also expect new characters, including Billy Magnussen's Prince Anders (a potential suitor) and Nasim Pedrad's Dalia (a loyal handmaiden).
Aladdin rides into theaters on May, 24, 2019.