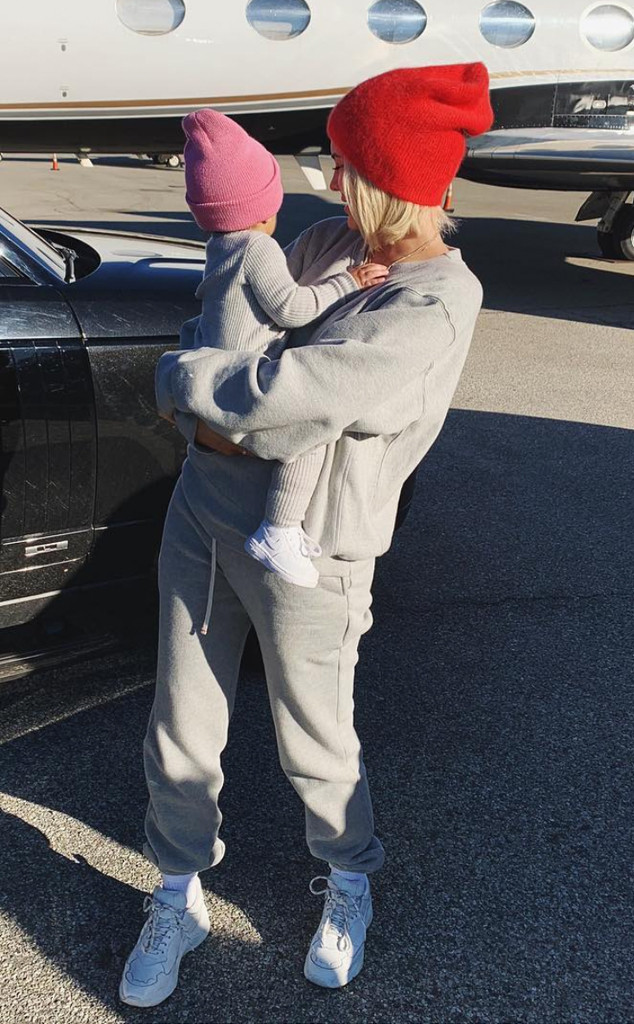 Kylie Jenner/Instagram
Kylie Jenner and Stormi Webster are once again raising the bar when it comes to the whole idea of "like mother like daughter."
The Kylie Cosmetics founder shared pictures on Instagram of her 10-month-old daughter looking extra warm in a pink parka onesie and matching pink beanie. Kylie kept it casual, too, in grey sweatpants, sweatshirt and a red beanie. Other cute pictures of the mother-daughter duo show Stormi also donning a grey-on-grey outfit. They're both even wearing near-matching white tennis shoes.
In one photo, the mom of one kisses Stormi, who sort of seems to reciprocate the action. "She loves my kisses I promise," Kylie wrote.