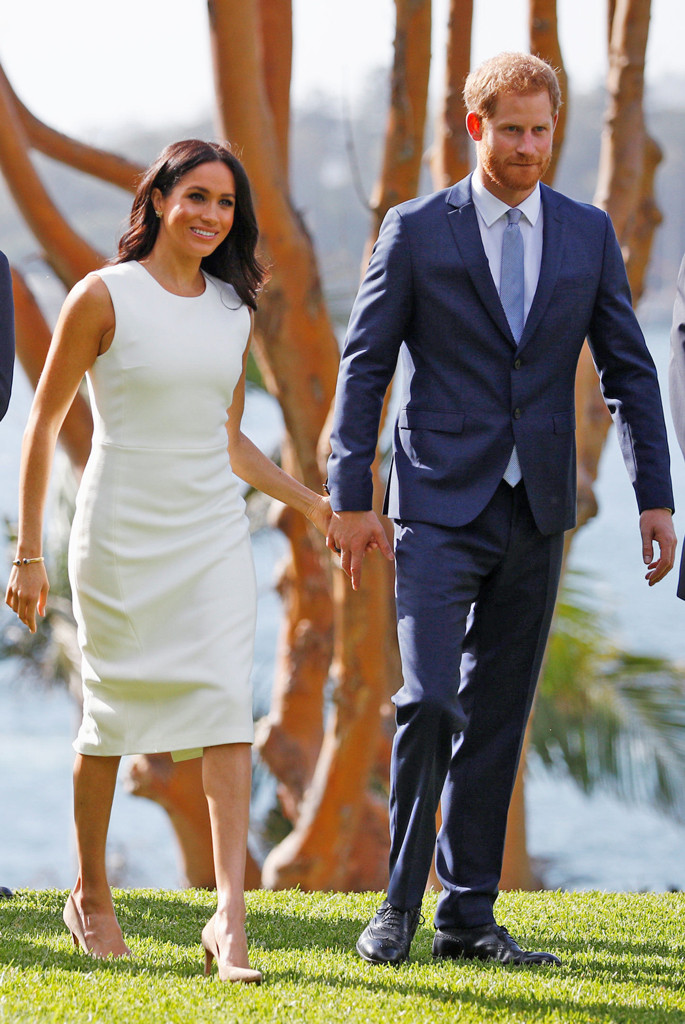 Phil Noble/PA Wire
Prince Harry and Meghan Markle laughed off a radio prankster in Australia on Tuesday.
While greeting the crowd in Sydney, the Duke and Duchess of Sussex, who just announced they're expecting their first child, encountered Pete Deppeler, aka Intern Pete from the Kyle & Jackie O show. Harry and Meghan are currently on their first royal tour as a married couple, but during Harry's last trip to Australia, he came in contact with Pete, who told the royal that the "floor is lava." While the encounter was seemingly very memorable for Pete, it appears that Harry doesn't quite remember their previous meeting.
"Harry! It's me! Intern Pete, I talk to you every year! Kyle and Jackie O wanted to be first to say congratulations on becoming a father," Pete can be heard saying in a video posted to social media by the radio show.
"Very nice to meet you, thank you very much," Harry kindly laughed.