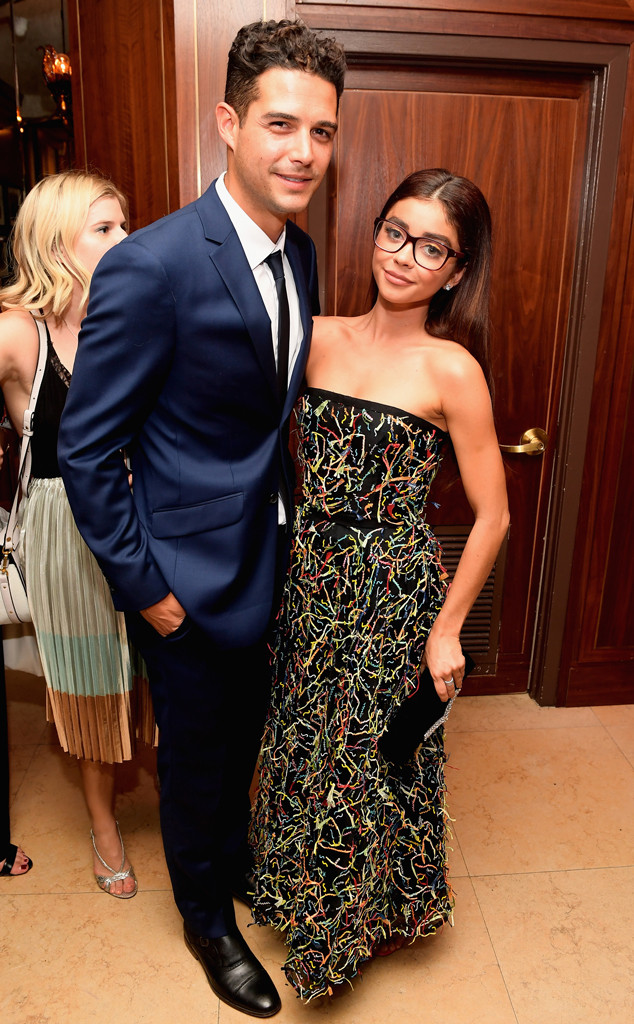 Matt Winkelmeyer/Getty Images
Don't come for Sarah Hyland, unless you want to incur the wrath of her very protective boyfriend, Wells Adams.
The Bachelorette alum was rather peeved about a couple of not-so-flattering comments fans have made about her on Instagram in recent days.
On Saturday, Adams posted a photo of the two standing in line for the bathroom at a 2018 pre-Emmys party. Hyland wore a black patterned strapless gown and glasses.
"I don't get the glasses look at all," one person commented.
"Oh, it's so she can see s--t," Adams replied.
A day earlier, the reality star cursed out a fan who implied Hyland is too skinny in a bikini mirror selfie that she shared on her own Instagram page.