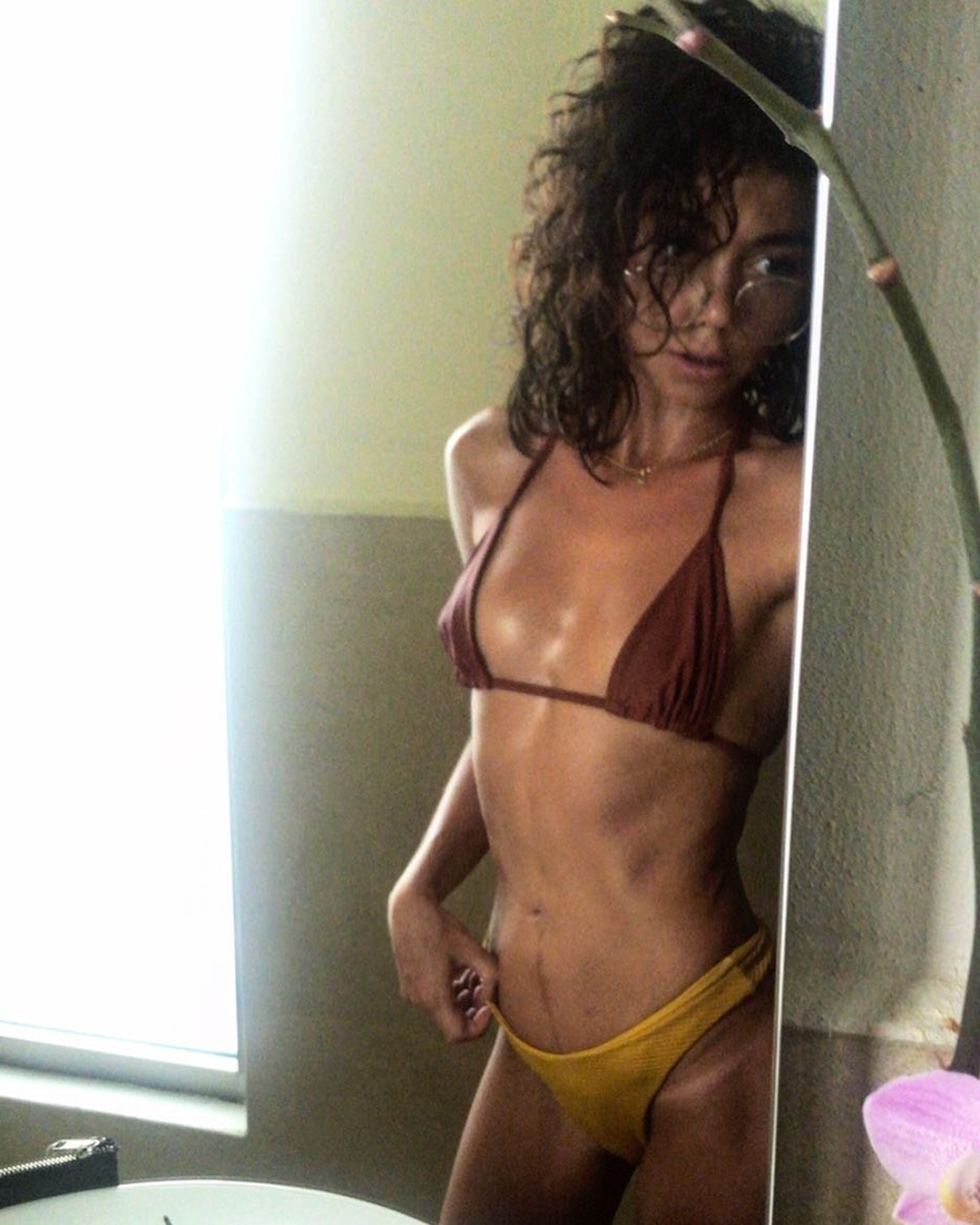 Instagram
Body-shamers be warned... Wells Adams is not just a cute and supportive boyfriend, but a protective one too!
So when someone tried telling girlfriend Sarah Hyland to eat more in the comments section of her Instagram, Wells Adams fired back. "Eat s--t," the former Bachelor contestant replied to a user who commented, "Eat a doughnut." 
Sarah, of course, saw his clap back to the body-shamer and told her Twitter followers, "I love Wells Adams," alongside a screenshot of his cheeky response.
This all occurred after the Modern Family star shared a sexy selfie of herself in a bikini on Friday. She captioned the photo: "#feelinmyselffriday Thought I came up with a cool new hashtag... turns out I'm wrong. ALSO. Turns out I'm not the first person to take a selfie in the bathroom... weird."
And Wells doesn't just defend his girlfriend on Instagram, he also supports her looks and talent. The reality star proudly cheered on his girlfriend presenting at the iHeartRadio Music Festival in Las Vegas, which he shared on his Instagram Story. "There's sexy and then there's your girlfriend introducing Jack White in a killer white dress sexy," he wrote.
She and Wells recently celebrated the one-year anniversary of their first kiss and things could not be going any better for the famous couple. When Sarah talked about their relationship milestone with E! News at the festival, she gushed about his thoughtful gift to her. "I take a lot of Polaroids all the time," she shared. "He took all the Polaroids I take and put them in his typewriter and wrote things on them. Then he bought a leather-bound journal that you can put pictures in...He's amazing."
Her boyfriend has been there for her in some hard times, most notably when she was hospitalized for health issues related to her battle with kidney dysplasia, a congenital disorder. At the time, Adams was living in Nashville at the time but shared a picture where he wrote, "I miss this one a lot...coming home soon baby!"
Since then, Adams relocated to Los Angeles, where he now lives with Sarah. Hyland, meanwhile, has been trying to put on some weight after the scale dipped down to a mere 75 lbs. earlier this year.