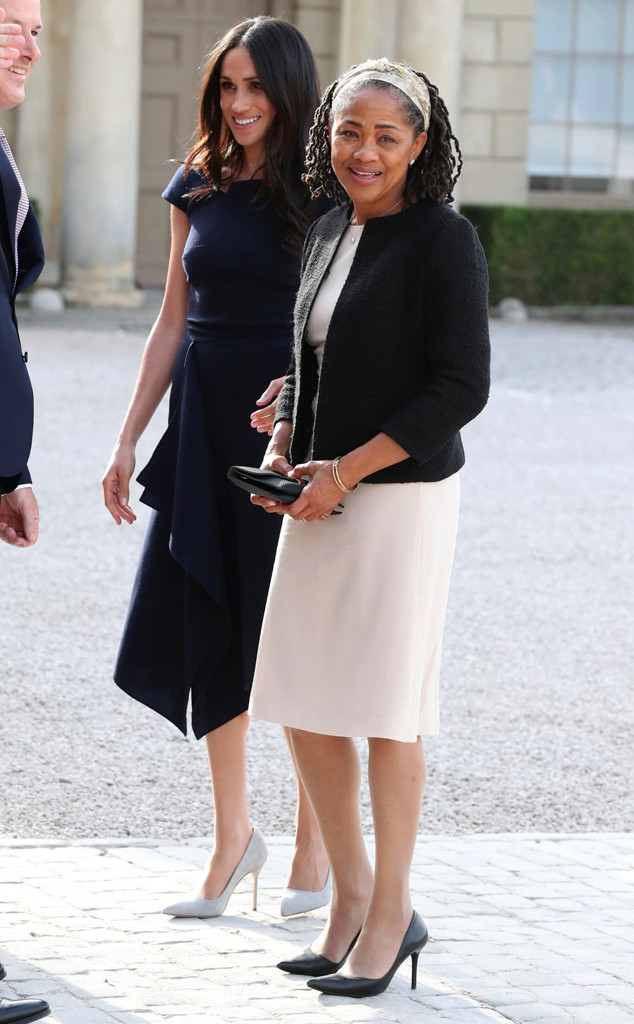 Steve Parsons/Pool Photo via AP
Meghan Markle's half-sister appears to have a new target in her latest Twitter rant.
While Samantha Markle has been critical of the Duchess of Sussex and Prince Harry in recent social media posts, her latest messages are centered around another family member.
Doria Ragland, you may not want to hear the rest of this story.
In tweets captured by the Daily Mail, Samantha sticks up for her father while throwing a dig at Meghan's mom.
"The world does not know that our dad raised her most of the time without the input of her mother especially from age 12 through high school and he gave her everything she had and is," Samantha claimed. "She was never raised as an only child. Truth kids! He is amazing and successful and mags lie."